Court Upholds Abortion Law That Will Close Most Texas Clinics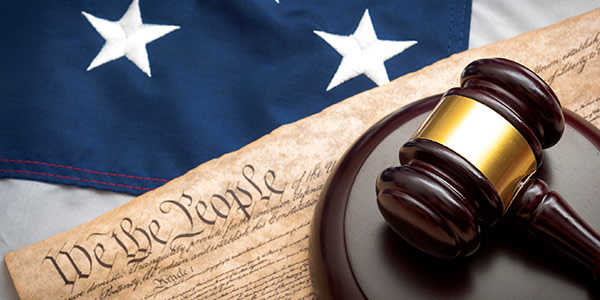 The Fifth Circuit has upheld key and controversial restrictions to a Texas abortion law today. The strict abortion law requires that abortion providers have admitting privileges at nearby hospitals and that facilities meet standards for surgical centers. When passed, the law made headlines for its restrictions and the 13-hour filibuster former state Senator Wendy Davis held against it.
The Texas law imposes some of the most burdensome requirements on abortion providers in the nation and the ruling upholding it will likely force most abortion clinics in the nation's second most populous state to close.
Fifth Finds No Undue Burden
The Texas law is widely seen as an attempt to limit a woman's access to abortion services. Unlike similar, unsuccessful attempts in Idaho and Arkansas which focused on length of pregnancy, the Texas law places burdensome requirements on the operation of abortion clinics. Many pro-choice advocates argued that those requirements had no medical basis -- they were tied to a desire to prevent abortion, not meet state health objectives.
The Fifth Circuit disagreed, however. Those restrictions don't place an undue burden on a woman's right to obtain an abortion, the court found. Under Planned Parenthood v. Casey, states may not place an undue burden on women seeking pre-viability abortions.
The Fifth noted that the Supreme Court had, under Casey, upheld a Montana requirement that only physicians may perform an abortion, saying that lack of medical evidence supporting the requirement does not, alone, mean it is without basis. According to the Fifth, medical uncertainty about the health risks of an abortion restriction too can foreclose the finding of an undue burden. That was enough for the Fifth, who noted medical disagreement about the need for surgical clinic standards and admitting privileges -- though they addressed the challenge's merits only "in arguendo," having ruled that the challenge was actually barred by res judicata.
Onwards to the Supreme Court?
The new restrictions may not be unduly burdensome in the eyes of the Fifth Circuit, but they will likely leave as few as seven abortion clinics in the large state, located in primarily major cities. Ninety percent of Texas women would be more than 100 miles from a clinic and a woman in El Paso would need to travel 1,200 miles roundtrip to reach the nearest in-state abortion provider, according to The Associated Press.
It is likely that the case will be appealed to the Supreme Court. The Court already blocked parts of the Fifth's earlier ruling on the law. In a dissent from a denied stay in a parallel challenge to the law last year, Justices Breyer, Ginsburg, Sotomayor and Kagan stated the court should review the underlying constitutional issues.

They may soon have their chance.
Related Resources:
Content For You