Criminal, Civil Rights, and Personal Injury Cases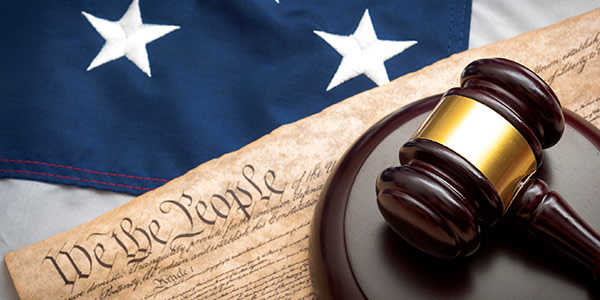 In Williams v. Thaler, No. 08-70046, a capital habeas matter, the court of appeals affirmed the denial of a certificate of appealability, on the grounds that 1) the district court lacked jurisdiction to entertain a second or successive habeas application because petitioner failed to move in the appropriate court of appeals for an order authorizing the district court to consider the application; 2) petitioner did not demonstrate that a Texas court would hear the merits of his third application for post-conviction relief on the grounds of unavailability of the factual basis of his claim; 3) petitioner failed to demonstrate that reasonable jurists would debate whether executing petitioner would result in a fundamental miscarriage of justice; and 4) petitioner did not convince the court of appeals, by clear and convincing evidence, that the state's discovery violations prevented him from fully and fairly presenting his case.
Good v. Curtis, No. 09-10341, involved an action claiming that defendant-officer violated plaintiff's rights under the Fourth and Fourteenth Amendments when he manipulated a photographic lineup in an effort to procure a false identification from the victim in a rape case. The court of appeals affirmed the dismissal of defendant's appeal from the district court's denial of qualified immunity, holding that the district court correctly determined that the genuine issues of fact regarding defendant's conduct were material to the denial of qualified immunity.
Martin v. Halliburton, No. 09-20441, involved an action against affiliated governmental contractors providing logistical support to the United States Army in Iraq based on the death of a US citizen working for the contractors. The Fifth Circuit dismissed defendants' appeal from the denial of their motion to dismiss for lack of subject matter jurisdiction, holding that 1) defendants failed to make a substantial showing that their allegedly tortious conduct was within the scope of their official duties and was discretionary in the sense that it involved governmental policy-making activities; 2) the court lacked jurisdiction to review the district court's denial of defendants' claim of derivative sovereign immunity; and 3) the combatant activities exception was not subject to a sui generis exemption from the ordinary jurisdictional requirements for denials of preemption claims.
In US v. Williams, No. 09-50059, the court of appeals affirmed defendant's conviction and sentence for forcible assault of a federal officer, on the ground that a misdemeanor conviction under 18 U.S.C. section 111(a)(1) did not require underlying assaultive conduct. However, the judgment is vacated in part where the fact of physical contact with the officers was neither charged in the indictment nor submitted to the jury, in violation of Apprendi.
Related Resources
Content For You