Delta Can Continue Flying to Love Field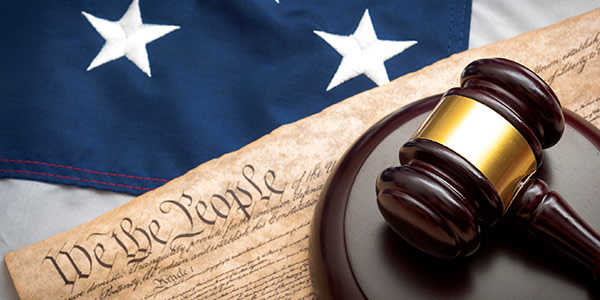 A federal appeals court got a taste of air traffic control in ruling that Delta Airlines may continue to fly out of a Dallas airport.
The City of Dallas, which owns the airport, had thrown its hands up in the air over a controversy between Delta and Southwest Airlines. The airlines were fighting about which company had the right to use certain gates, so the city asked the court to decide.
The U.S. Fifth Circuit Court of Appeals put a patch on the problem -- changing out one preliminary injunction for another -- and sent the matter back to a trial judge to figure out the logjam. Acknowledging the complexity of the case, the dissent said, it was going back on a wing and a prayer.
"I hope and trust that on remand, the district court will review the issues closely and assimilate all the relevant evidence before issuing its final judgment," Judge Edith Jones said.
Affirm This
Under a master lease agreement with the city, Southwest had the right to use 16 of the 20 gates at the airport in 2014. United Airlines had leases for two gates, and Virgin America had the remaining two at the time.
United, which had accommodated Delta flights on month-to-month terms since 2009, solds its leases to Southwest in 2014. Planning to increase service at the airfield, Southwest notified Delta that its days were numbered.
When the parties could not resolve the controversy, Southwest and Delta sued to enforce their contractual rights and the city sued for declaratory relief. The parties also sought preliminary injunctions -- Delta and the city suing to maintain the status quo pending trial.
A trial judge granted Delta's application, concluding that the airlines was a third-party beneficiary of the original lease. Southwest appealed, leading to an unusual decision because the city did not appeal and yet the court effectively granted the city's injunction.
"As noted above, in the district court's memorandum opinion and order, it twice stated that it was granting the City's motion for a preliminary injunction but technically terminated the City's motion as moot, because it was granting the same relief under Delta's preliminary injunction," the court said. "The effect of this opinion is to grant the City's motion and give interim relief to Delta."
Dissent That
Judge Jones said the court had built its opinion on a three-legged stool that would not hold up. The issue, she said, was whether Delta was a third-party beneficiary.
"The court no doubt acted with the best of intentions," the judge said. "This preliminary injunction, however, did not interpret so much as impose a status on Delta to enforce invented contract rights ..."
Related Resources:
Content For You