5th Cir Has Jurisdiction to Hear Immigration Appeal, SCOTUS Rules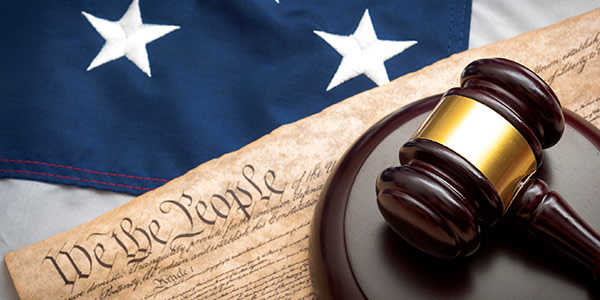 When Noel Mata, a nonresident alien living in Texas, was convicted of assault, an immigration judge ordered his removal from the country. Mata appealed to the Board of Immigration Appeals, but his lawyer never filed a supporting brief, causing the BIA to dismiss his appeal. After Mata got a better attorney, he filed a motion to reopen his case, arguing that he was entitled to equitable tolling due to his previous counsel's ineffective assistance.
When the case reached the Fifth Circuit, the circuit ruled that it did not have jurisdiction to hear Mata's appeal. That decision created a ten to one circuit split, with the Fifth as the lone outsider. The Supreme Court solved that disagreement on Monday, ruling that the Fifth has jurisdiction over such appeals and can hear the case -- and potentially convince a court that the should not suffer for their poor choice of counsel.
Yes, Courts of Appeals Can Hear BIA Appeals
Mata's case raises technical questions of immigration law and jurisdiction, but holds important consequences for immigrants in Texas, Louisiana, and Mississippi. In overturning the Fifth's decision, the Supreme Court ruled that court's of appeal have jurisdiction over the BIA's rejection of a motion to reopen their case. That means that immigrants facing removal aren't without recourse should the BIA refuse to reopen their case.
The BIA had originally declined to reopen Mata's case because it didn't believe he would win on the merits. The Fifth circuit implicitly agreed, relying on one of its previously decided cases that found the BIA could not apply equitable tolling to a removal deadline. Since the BIA wouldn't be able to apply equitable tolling, it would have to reopen the case sua sponte. But, the Fifth reasoned, it cannot order the BIA to review a case sua sponte, as that decision is entirely in its own discretion.
Fifth Confused Merits and Jurisdiction
That's wrong and the Fifth's ruling confused jurisdiction with the merits of the case, the Supreme Court said. Under the Supreme Court's 2008 decision in Kucana v. Holder, a court of appeals has jurisdiction over BIA denials of motions to reopen, full stop. The reason the BIA gives for denying does not matter.
If the Fifth thinks that the BIA cannot equitably toll the deadline for Mata, that doesn't remove its jurisdiction, the Court said. Instead, it simply means that the court must "take jurisdiction over the case, explain" why tolling would not apply, "and affirm the BIA's decision." That's straight forward enough and gives Mata and other non-citizens a chance to make their case once more before being removed.

As to whether equitable tolling applied to Mata or not, the High Court judiciously avoided the question -- that is, after all, for the Fifth to decide now.
Related Resources:
Content For You