Fifth Cir. Won't Take Off Prison Strip Search Judgment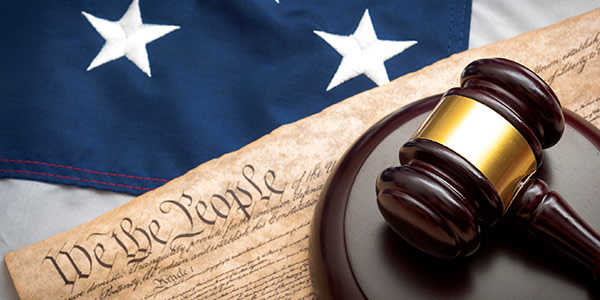 Appellate courts will soon lose their authority to create precedent in prison strip search cases; the Supreme Court heard arguments in Florence v. Board of Chosen Freeholders of the County of Burlington this week, and will decide the constitutionality of minor offense strip searches.
This week, perhaps engaging in a last hurrah, the Fifth Circuit Court of Appeals released what could be its final opinion in the matter.
Oscar and Chandra Jimenez operated a bar in Wood County, Texas. The Texas Alcoholic Beverage Commission (TABC) raided their bar in 2005. Oscar fled during the raid.
Eventually, agents began to suspect that Oscar was hiding in the trunk of Chandra's car, which was parked behind the bar. After repeated requests by the agents, Chandra opened the trunk and the agents' suspicions were confirmed. Oscar was arrested for evading arrest, and Chandra was arrested for hindering apprehension, a Class A misdemeanor.
Chandra was strip-searched at the Wood County jail. At the time, department policy required strip searches of all persons entering the jail who were arrested for a felony, Class A misdemeanor, or Class B misdemeanor.
Chandra sued the TABC, Wood County, and the sheriff, alleging constitutional violations stemming from the arrest. Chandra claimed that, because she was arrested for a minor offense, she could be strip-searched only upon reasonable suspicion that she was concealing weapons or contraband.
The jury charge stated that reasonable suspicion was required for a strip search of a person arrested for a minor offense. Because the court concluded that Chandra's offense was a minor offense as a matter of law, the charge directed that if the jury found reasonable suspicion lacking, it must find that the County violated her Fourth Amendment rights.
At the charge conference, the County objected to the Court's determination that hindering apprehension was a "minor offense" but did not object to the reasonable suspicion requirement. The jury returned a verdict for Chandra. The County appealed on the "reasonable suspicion" and "minor offense" instructions, but the Fifth Circuit Court of Appeals affirmed the lower court's decision.
The court noted that the County failed to preserve its objection to the reasonable suspicion instruction because it did not object to the instruction at trial. The Fifth Circuit Court of Appeals noted that it can only correct an unpreserved error if it is plain, affects substantial rights, and "seriously affects the fairness, integrity, or public reputation of judicial proceedings."
Here, the Fifth Circuit ruled that there was not plain error.
With regard to the "minor offense" instruction, the Fifth Circuit noted that misdemeanors have historically been categorized as minor offenses.
The dissenters argued that the majority misinterpreted binding Supreme Court precedent from Bell v. Wolfish in its decision. If the majority erred, does it matter in light of the pending Florence prison strip search appeal?
Related Resources:
Content For You