Incorrect Death Penalty Jury Instruction Not Harmless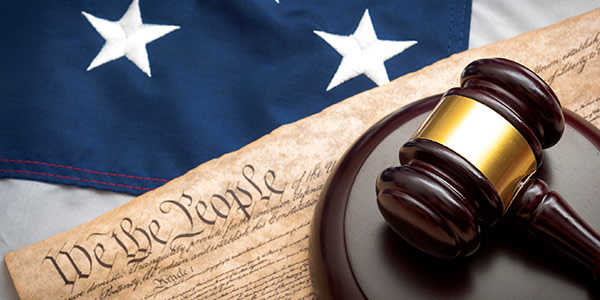 Quintez Wren Hodges is not the kind of person Mississippians refer to as "a nice fella."

In 1999, Hodges broke into his ex-girlfriend's house, fatally shot her brother, kidnapped his ex-girlfriend and her baby, and raped the ex-girlfriend in the back seat of her vehicle. His only redeeming moment in the ordeal was when he turned himself into the police.

It should come as no surprise that a jury found Hodges guilty of capital murder during the commission of a burglary, and — Mississippi being a capital punishment state - sentenced him to die by lethal injection.
Hodges challenged his sentence on the grounds that the death penalty jury instruction was incorrect. At sentencing, jurors were told that they could sentence Hodges to life imprisonment with the possibility of parole, and that Hodges would receive life with parole if the jury did not vote unanimously on a punishment. Mississippi law, however, precluded parole in capital conviction cases.

The district court granted Hodges habeas relief with respect to the sentencing phase of the trial, and the Fifth Circuit affirmed that decision last week.

Mississippi appealed the district court's ruling, arguing that the district court exceeded its authority because Hodges filed his petition for habeas corpus after the effective date of the Antiterrorism and Effective Death Penalty Act (AEDPA), and his claim was procedurally barred.

Under AEDPA, a federal court may not grant habeas relief to any claim that was "adjudicated on the merits" in state court unless the state court's decision was either "contrary to, or involved an unreasonable application of, clearly established Federal law," or "resulted in a decision that was based on an unreasonable determination of the facts in light of the evidence presented in the State court proceeding."

The Fifth Circuit concluded that the state's claims were incorrect.

First, the Fifth Circuit said the Mississippi Supreme Curt removed the AEDPA procedural bar the last time it addressed the claim on the merits without mentioning the procedural bar.

Second, while including the sentencing option of "life with parole" was a harmless error because Hodges' attorney could have corrected the mistake in court, the death penalty jury instruction that jurors must vote unanimously or sentence Hodges' to life with parole was not a harmless error.

Quintez Hodges had a close call with the procedural issues in this case that could have been avoided, had his attorney corrected the life with parole jury instruction error at sentencing. Attorneys can avoid a similar waste of time and court resources by making timely objections to court and prosecutorial mistakes.

Related Resources:
Content For You