Innocent Man Gets Vindicated on Claim Against Detective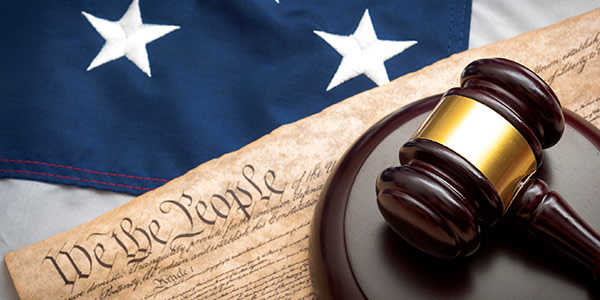 In a very unfortunate case of mistaken identity, an innocent man spent nearly two decades sitting in state custody for a crime that he conclusively did not commit. Darrin Hill was acquitted after DNA proved that he could not have been the perpetrator of decades' old assault and rape.
When he sued the city on various claims, issues arose as the level of qualified immunity individuals involved in the Hill's criminal investigation would enjoy.
Plaintiff's Suit After Two Decades
The facts of the case involve a very unfortunate instance of mistaken identity. In 1992, the victims were accosted at a New Orleans lake one evening by a man who was later identified conclusively as Derrick Woodberry. At that time, Woodberry was a black male, 18 years old, 6'11", and weighed 180 pounds. He told one of the victims to leave the car, and raped the other victim.
The victims reported the rape to the local police and one of the first LEOs to arrive was Detective Cathey Carter. Carter noted the victim's descriptions of the perpetrator including the claims that he was 6'11" and 180 pounds. An errant checkbook in the victims' car of "Darren Hill" led to the plaintiff, Darrin Hill. At that time, plaintiff was 5'7" and weighed 135 pounds. Unfortunately, the rape-victim's erroneous identification of Hill was not suppressed despite mitigating and questionable circumstances. Hill was effectively convicted of the assault and rape. Later he was freed with the use of exculpatory DNA evidence.
Review of Summary Judgment Ruling
The District Court granted summary judgment in favor of the plaintiffs, who included Cathey Carter and a number of other police personnel who were involved in the investigation. The District Court held that Hill had presented enough to create a question of fact that the police -- including Carter -- had unduly suggested Hill as the perpetrator. The Circuit court disagreed. Qualified immunity requires a setting forth of factual disputes in order for proper review to take place. Here, that was missing.
The court explained that qualified immunity precludes reviewing the actions of police-officer defendants as a whole, and must be done individually. The district court failed to point to facts that supported that anyone but Det. Cathey Carter was involved in the missing forensic evidence that would have exculpated Hill.
The Fifth Circuit found that it was actually a much better use of court time to let the lower court cure the record with facts that supported their summary judgment rulings as to the rest of the police force named. For it to review the record for facts would be much less efficient. Thus, Carter's appeal from the ruling stood against her, and the rest of the named defendants were remanded back for reconsideration.
Related Resources:
Content For You