Stay in Miss. Gay Marriage Case; Arg. Consolidated With La., Tex.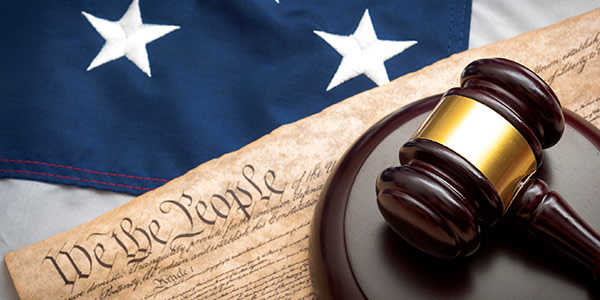 A little more than a week after U.S. District Court Judge Carlton Reeves struck down Mississippi's gay marriage ban, the Fifth Circuit propped it back up, albeit possibly temporarily.
Late last week, the Fifth Circuit Court of Appeals granted a stay pending appeal to the state of Mississippi, allowing the state to continue to enforce its ban on gay marriage. However, the ban may not last long -- the court also consolidated the appeal with two others out of Louisiana and Texas, setting the oral argument showdown for all three states in early January.
Stay Granted
Noting the magnitude of the issues involved and the current circuit split, the Fifth Circuit granted a stay pending "a detained and in depth examination of this serious legal issue."
"We have little difficulty concluding that the legal questions presented by this case are serious, both to the litigants involved and the public at large, and that a substantial question is presented for this court to resolve," Judge James E. Graves wrote. "In reaching the merits of this appeal, this court will be confronted with a potential conflict between the state's historic 'power and authority over marriage' and 'the constitutional rights of persons' to make decisions in the most intimate and personal aspects of their lives."
"A temporary maintenance of the status quo balances the possibility of this harm with the need to resolve Plaintiffs claims in a manner that is both expeditious and circumspect," he concluded.
Arguments Soon
How temporary is temporary? A matter of weeks for oral arguments, plus however long it takes the panel to issue a written decision.
"Finally, while we recognize that Plaintiffs are potentially harmed by a continued violation of their constitutional rights, this harm is attenuated by the imminent consideration of their case by a full oral argument panel of this court," Judge Graves wrote. "The court is scheduled to hear challenges related to Louisiana's and Texas's marriage bans in one month and has recently issued an order granting Plaintiffs' application to expedite their appeal and scheduled the case for oral argument before the same panel."
The same panel? Exactly -- the same judges at the same time. Buzzfeed's Chris Geidner tweeted out this snapshot of the docket showing that the expedited Mississippi arguments are set for January 9, 2015, the same day as the arguments in the Texas and Louisiana cases:
TX, LA, & MS marriage case arguments at the 5th Circuit will ALL be held on the morning of Jan. 9 in New Orleans. pic.twitter.com/fDesZRhqbe

-- Chris Geidner (@chrisgeidner) December 5, 2014
Mark your calendars folks:
#5thCircuit schedules arguments for cases in #Mississippi, #Texas and #Louisiana for January 9! #Time4Marriage pic.twitter.com/Pj5YKMXmn4

-- South 4 Marriage (@South4Marriage) December 5, 2014
Related Resources:
Content For You