Court Cites Morton Memo in Stay of Removal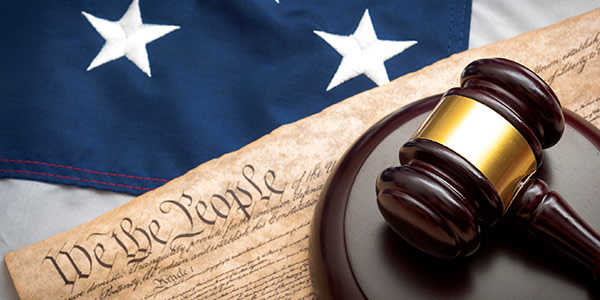 Ashot, Vergine, and Haik Gasparian are citizens and natives of Armenia. The Gasparians entered the U.S. in the early 90s, and overstayed their visitors' visas. They admit they never intended to return to Armenia, where they had received threats due to Ashot's business dealings with an Azerbaijani man in the late 70s.
In 1994, Ashot filed a request for asylum and withholding of removal for the family. The immigration judge (IJ) denied the Gasparians' applications in 1995, expressing doubt about harassment through the early 90s for business activities ending in 1978. The IJ concluded, in any event, that the threats did not lead to harm nor were the threateners connected to the government.
The Board of Immigration Appeals affirmed the decision, and denied a subsequent motion to reopen, but the Gasparians remained in the U.S.
In 2011, they filed another motion to reopen their proceedings, along with renewed applications for asylum, withholding of removal, and relief under the Convention Against Torture. Their motion, citing news articles about increasing diplomatic and military tensions between Armenia and Azerbaijan, argued that the potential for war constituted changed circumstances making it more likely that the Gasparians would be persecuted for perceived sympathy to Turks and Azerbaijanis.
The BIA found that the Gasparians had shown changed circumstances in Armenia, but they had not shown that those changes would be material to their claims.
Motions to reopen ordinarily must be filed within 90 days of the BIA decision, but they can be filed later if supported by previously unavailable information showing material changed circumstances. The new evidence "must, at a bare minimum, establish a prima facie case sufficient to ground a claim of eligibility for the underlying substantive relief."
The First Circuit Court of Appeals affirmed the BIA's assessment, noting that the possibility of war was speculative and the threats against the Gasparians occurred 30 years ago. The appellate court, however, offered the family limited relief under the "Morton Memo."
The Morton Memo lists various factors that immigration officials should consider in deciding whether to refrain from bringing proceedings against or removing aliens. Although the immigration statutes do not confer jurisdiction on federal courts to review acts of prosecutorial discretion, the First Circuit has occasionally asked the government to disclose its discretionary intentions.
Here, the court found that Haik had a promising chance for relief under the Morton Memo, and that he might qualify for deferred action under a new program for immigrants who entered the country as children. Accordingly, the court affirmed the BIA, but stayed the mandate as to Haik for 90 days to allow him to apply for relief. In an unusual move, the First Circuit also stayed the mandate as to Ashot and Vergine, observing that the government "may well wish to avoid splitting up the family by declining to remove them as well."
Related Resources:
Content For You