Deficiencies "Harmless" in Child Enticement Indictment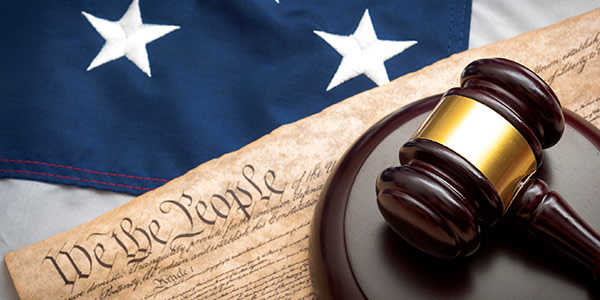 Why are the appellate dockets filled with pedophiles?

Whether they are more persistent in general, or simply more fearful of becoming another inmate's "special friend" in prison, pedophiles seem quite often to appeal their verdicts.

This case involves one such appellant, Michael Berk of Brownfield, Maine, who trolled Craigslist for parents who were looking for work or housing, and offered them cash to prostitute their underage daughters.
After one of the parents who Berk propositioned reported the offer to the police, a sting ensued and Berk was arrested. In December 2008, a grand jury in the District of Maine charged Michael Berk with two counts of attempting to entice a minor to engage in sexual conduct and one count of possession of child pornography.

Berk pled guilty to the pornography charge, and he was convicted of the two child enticement charges after a bench trial. He was sentenced to 200 months in prison. On appeal, Berk argued that the coercion and enticement indictment was defective because it lacked an element of the crime charged.

The First Circuit Court of Appeals disagreed.

The grand jury's coercion and enticement indictment stated that Berk, "did use a facility of interstate or foreign commerce, namely the Internet, to knowingly persuade, induce, entice and coerce an individual who had not attained the age of 18 years to engage in sexual activity for which a person could be charged with a criminal offense, and did attempt to do so."

Berk claimed that the aforementioned phrase did not identify a particular underlying criminal offense for which he could be charged, thus the indictment provided him with insufficient notice.

The First Circuit, noting that an indictment must inform the defendant of the charge against which he must defend and enable him to plead an acquittal or conviction in bar of future prosecutions for the same offense, ruled that the court has never held that identifying a specific criminal offense is a requirement in a section coercion and enticement indictment.

More importantly, the court found that even if the indictment had been deficient, it would have been a harmless error because Berk, both through pretrial discovery and his own admissions, knew the charges against him.

Berk's exchange with the reporting parent in this case was graphic; there was easily enough information in the record that the grand jury could have completed a detailed indictment. Judging from the wealth of cases the First Circuit cites as support for upholding scant affidavits in child pornography or coercion cases, grand juries regularly avoid delving into details in indictments in these cases.

Grand juries are lay people, not legal experts, and the Circuit Courts appropriately afford them a certain amount of latitude in coercion and enticement indictment construction in these cases.

Related Resources:
Content For You