Kennedy Family's Civil Rights Suit, Plus 95-year-old Nazi Sympathizer Deported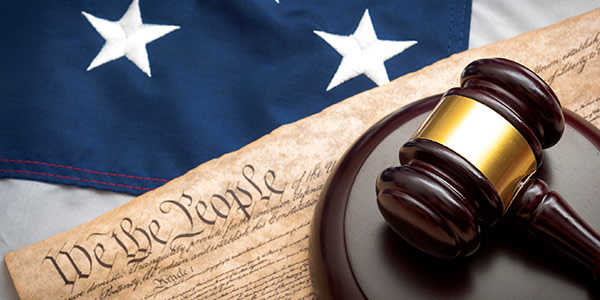 In Zajanckauskas v. Holder, 09-1394, the First Circuit dismissed for lack of jurisdiction, a ninety-five year old Lithuanian national's petition for review of BIA's affirmance of the IJ's decision to order his deportation from the U.S., on the ground that petitioner participated in the Nazi liquidation of the Jewish ghetto in Warsaw and misrepresented this fact to gain entry into the U.S. and while living in the U.S. for almost 60 years.
Kennedy v. Town of Billerica, 08-2221, concerned plaintiffs' 42 U.S.C. section 1983 suit against a Massachusetts town and more than two dozen police officers in their official and personal capacities, claiming that for thirteen years, the town's police conspired to and did deprive family members of their constitutionally protected civil rights and committed state law torts in order to drive plaintiffs out of town. In reversing in part, the court held that the error in instructing the jury in the first trial on the state law crime of assault and battery on a police officer requires that there be a new trial on the only successful federal civil rights claim against a police officer in that trial, as this error undercuts the basis for a defendant police officer's defense to a federal claim of false arrest for that crime. As such, the court vacated the federal civil rights award against the town and the award of attorney's fees under section 1988.
The court also vacated the state law verdicts in the first trial against the town and two officers based on intentional infliction of emotional distress (IIED), as well as the state law verdict in the second trial in directing an entry of judgment for defendants on a state IIED because there was no evidence at trial supporting a finding that the officer intended to inflict emotional distress or that his conduct caused the emotional harms asserted by one of the minor plaintiffs. The court affirmed the verdict for plaintiffs against the other officer on an assault charge, and uphled the district court's grant of defendants motion for judgment as a matter of law on plaintiffs' cross-appealed claims against the two officers.
Ahmed v. Holder, 09-2085, concerned a married Pakistani couple's petition for review of the BIA's denial of their applications for withholding of removal and related relief. In denying the petition, the court held that there is no foundation on which the court may base a reversal of the BIA's determination that relief is unwarranted in the absence of specific and direct evidence bearing on the petitioners' circumstances. The court also held that the BIA correctly concluded that the petitioners had failed to establish a clear probability of persecution on account of political opinion.
Related Resources:
Content For You