Limone v. US, No. 08-1327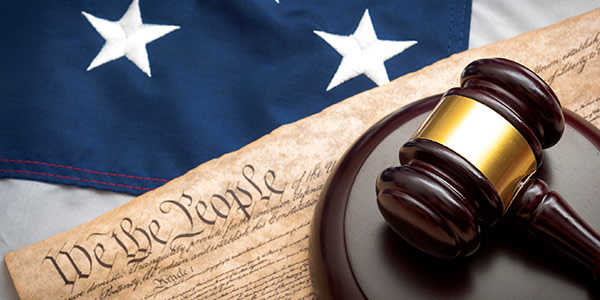 District court's award of $100 million to the plaintiffs in their action against the United States under the Federal Tort Claims Act (FTCA) for murder related convictions due to FBI's suppression of contrary evidence, is affirmed where, although high, the amount is not so grossly disproportionate to the harm sustained as to either shock the Court's collective conscience or raise the specter of a miscarriage of justice, and the court used a permissible methodology in computing damages and they are not so excessive as to warrant intervention. District court's finding that the government is liable for malicious prosecution is rejected while its finding that the government is liable for intentional infliction of emotional distress is upheld. Lastly, the district court's decision to reject the government's invocation of the discretionary function defense is upheld.
Read Limone v. US, No. 08-1327
Appellate Information
Appeal from the United State District Court for the District of Massachusetts
Decided August 27, 2009
Judges
Before Torruella and Seyla, Circuit Judges, and Tashima, Of The Ninth Circuit, sitting by designation.
Opinion by Seyla, Circuit Judge.
Counsel
For Appellants: Joshua Waldman, Appellate Staff, Civil Division, United States Department of Justice, with whom Gregory G. Katsas, Assistant Attorney General, Michael J. Sullivan, United States Attorney, and Michael S. Raab, Appellate Staff, Civil Division, United States Department of Justice
For Appellee: Michael Avery, Juliane Balliro, Christine M. Griffin, WolfBlock, LLP, Richard D. Bickelman, Catherine J. Savoie, Ian H. Moss, Posternak, Blankstein & Lund, LLP, William T. Koski, Koski & Kearns, LLP, Daniel R. Deutsch, John C. Foskett, Deutsch Williams, Howard Friedman, Jennifer L. Bills, David Milton, Law Offices of Howard Friedman, P.C., Victor J. Garo, Austin J. McGuigan, Glenn E. Coe, Joseph B. Burns, Bridget Ciarlo, Rome McGuigan, P.C., Michael Rachlis, Edwin L. Durham, and Rachlis Durham Duff & Adler, LLC
Content For You