MA Supreme Court: MA Wiretap Statute Covers Cell Phones and Texts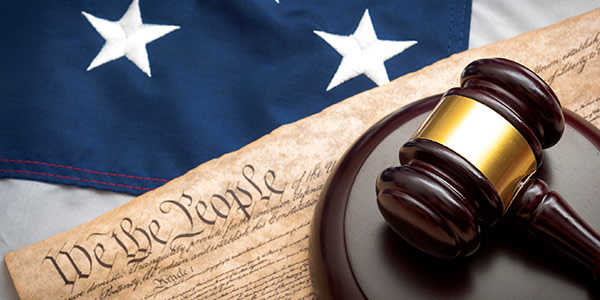 The Massachusetts Supreme Judicial Court recently ruled that the state's wiretap statute permits the interception of cell phone calls and text messages -- even though neither form of communication is mentioned in the Massachusetts wiretap statute.
The court's decision is girded by legislative intent and clings to inference, opting for an "it's close enough to federal law" line of reasoning.
The defendants in the case, alleged leaders of a drug trafficking ring, made a motion to suppress evidence that was collected by intercepting their calls and text messages. They pointed out that the Massachusetts wiretap statute, which was written before cell phones were invented, makes no mention of cell phones or text messages.
Due to a lack of plain statutory language on cell phones and text messages, they argued the evidence should be suppressed -- but their argument failed.
No Wires? No Problem.
In an amicus brief, The National Association of Criminal Defense Lawyers argued that cell phone calls, emails and text messages are not "wire communications," which sets it outside the bounds of the statute, reports Forbes.
But the Supreme Judicial Court of Massachusetts said that wasn't exactly true.
Since cell phones use switching stations that utilize the "wire, cable, or other like connection" mentioned in the statute, the statute should apply to them, the court reasoned. Even though cell phones mostly use radio signals, the court insisted that "does not alter the 'intrinsic intended scope' that we read the statute to preserve." The court applied the same logic to text messages, since they also use switching stations.
No Mention of Cell Phones? No Problem.
Even if cell phone communications and text messages count as wireless communications, the NACDL amicus brief continued, "Massachusetts state courts have no authority to issue wiretap warrants for such communications because the legislature did not update the statute as mandated by Congress," reports Forbes.
Unlike the federal Wiretap Act, which has been updated to include cell phones, the state statute has yet to be amended.
But the state's highest court didn't buy that argument either, and instead claimed the similar spirit of the federal and state statutes makes it OK to infer the inclusion of cell phones in the state statute.
The court minimized the implications of its broad reading-between-the-lines, and insisted that, "It only means that on its face the Massachusetts wiretap statute is less clear than its Federal counterpart."
Though it's unclear how broadly this line of reasoning will be applied to wiretapping cases that address evolving technology, the court's ruling is significant because it addressed, for the first time, the application of the Massachusetts wiretap statute to modern cellular communications.
Related Resources:
Content For You