Prosecutors Must Decide Whether to Pursue Death Penalty -- Again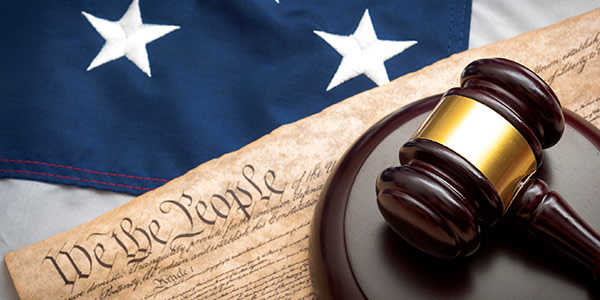 In a case that's been in and out of court (and the news) since 2001, prosecutors must decide whether to re-pursue the death penalty for
serial killer Gary Lee Sampson
, reports
The Boston Globe
.
Sampson made headlines in 2001 when he went on a crime spree that included bank robberies, carjacking, and murder. He admitted guilt to two counts of
carjacking that resulted in death
, and a penalty-phase hearing commenced, with the prosecution
seeking the death penalty
.
A jury unanimously recommended that Sampson receive the death penalty, the district court followed the jury's recommendation, and the First Circuit affirmed.

Post-conviction proceedings were handled by a different attorney, who brought claims that three jurors gave false answers to voir dire questions, resulting in prejudice. After a hearing, the district court ordered a new penalty-phase hearing and set aside the sentence. On petition for a writ of mandamus, the First Circuit agreed that "defendant's sentence must be set aside and a new penalty-phase hearing conducted."

Months after the First Circuit's ruling, prosecutors must still decide whether to pursue the death penalty again. It's a difficult decision given the families of victims are trying to get closure and there is a possibility they will have to relive the whole experience again. According to The Boston Globe, Scott McCloskey, the son of one of Sampson's victims stated:
We're not ready to throw in the towel....He was found guilty, he got the death penalty, and that's the way it should be....None of us want to go through this, it's a long process....I do want them to move forward. He deserves what he should get.
Another victim's family member, Mike Rizzo, told The Boston Globe:
We want to pursue the best sentence, which would be the imposition of the death penalty....It will open a lot of old wounds and memories we'd prefer not to have, but I think from our perspective, we can deal with it, and try to get the best sentence possible.
This case is especially significant because Sampson was the first person to receive a death sentence in Massachusetts federal court in over fifty-years. Prosecutors have not yet decided whether to let Sampson serve a life sentence or to pursue the death penalty.

Related Resources:
Content For You