Top 6 Cases From the First Circuit April 2017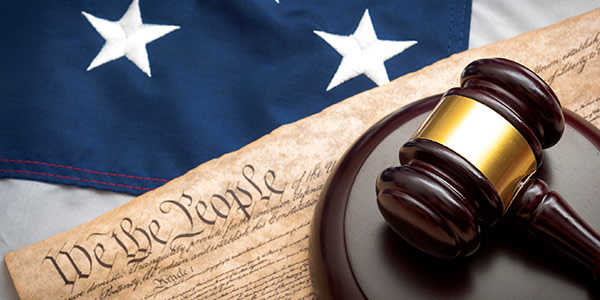 In the month of April, all eyes were on the Fourth and Ninth Circuits as they took on the president's controversial travel ban. But the First Circuit was also busy handing down major decisions. Whether you're keeping an eye on space law, tort law, or gaming law, the First Circuit's recent decisions are worth reviewing.
Here's a quick look at the top six cases from the First Circuit:
1. Turner v. Hubbard Systems, Inc. -- Cyberspace Law
In a suit brought by a solo law practitioner alleging that defendant violated the Computer Fraud and Abuse Act (CFAA) when it issued a software license key that expired on May 31, 2011, despite the fact that he owned a permanent license to the software at issue, the district court's order adopting the magistrate judge's report and recommendation are affirmed where plaintiff failed to establish the necessary $75,000 amount in controversy.
2. Salvati v. The American Ins. Co. -- Injury & Tort Law, Insurance Law
In an insurance dispute involving the issue of whether the plaintiff in a wrongful death action can recover the amount exceeding the primary policy limits from the defendants' excess insurer, the district court's grant of defendant's motion to dismiss is affirmed on alternate grounds, where plaintiff has not presented a plausible argument that the settlement agreement triggered the excess insurer's duty to indemnify.
3. Chung v. Studentcity.com -- Injury & Tort Law
In a wrongful death action, the district court's grant of summary judgment to defendant, a provider of vacations for students, is reversed where the court erred in granting summary judgment on the issue of causation after allowing no discovery on the issue and receiving no briefing on the matter from the parties.
4. US v. Ponzo -- Criminal Law
In a criminal case involving a former member of the northeast crime syndicate known as the Patriarca Family of La Cosa Nostra, who, after being charged with multiple criminal offenses, absconded to Arizona, changed his identity, and joined a marijuana-shipping conspiracy, his sentence and convictions of conspiracy to commit racketeering, conspiracy to commit murder in aid of racketeering, conspiracy to distribute cocaine, extortion, flight from justice, and conspiracy to distribute marijuana are affirmed over an assortment of supposed errors -- ranging from the prosecution's use of the grand jury to the court's sentence selection, and almost everything in between.
5. Commonwealth of Massachusetts v. Wampanoag Tribe of Gay Head -- Gaming Law, Indian Law
In an action brought by Massachusetts against a federally recognized Indian tribe that seeks to have gaming pursuant to the Indian Gaming Regulatory Act (IGRA), 25 U.S.C. sections 2701-2721, on its trust lands, alleging that any gaming on the Settlement Lands should be subject to state, rather than federal, laws and regulations, the district court's judgment in favor of the government is reversed where: 1) the Tribe has exercised more than sufficient governmental power to satisfy the requirements of IGRA; and 2) the Wampanoag Tribal Council of Gay Head, Inc., Indian Claims Settlement Act of 1987, Pub. L. No. 100-95, 25 U.S.C. sections 1771-1771i, has been impliedly repealed by IGRA in relevant part.
6. Brennan v. Zafgen, Inc. -- Securities Law, Drugs & Biotech
In a securities fraud class action suit brought by investors against the company and its CEO, pursuant to Sections 10(b) and 20(a) of the Securities Exchange Act of 1934, 15 U.S.C. sections 78j(b) and 78(t)(a), and Securities and Exchange Commission Rule 10b-5, 17 C.F.R. section 240.10b-5, alleging misleading statements made by the defendants regarding the company's anti-obesity drug Beloranib, the district court's dismissal of the complaint is affirmed where plaintiffs' complaint did not contain facts giving rise to a 'cogent and compelling' inference of scienter as required under the Private Securities Litigation Reform Act of 1995 (PSLRA).
As always, you can keep up with almost every First Circuit opinion with FindLaw's Cases and Codes section. If that sounds like too much reading, we also have a massive library of case summaries, just like those above. And, if you need them hand delivered, you can even sign up for one of FindLaw's case summary newsletters.
Related Resources:
You Don't Have To Solve This on Your Own – Get a Lawyer's Help
Meeting with a lawyer can help you understand your options and how to best protect your rights. Visit our attorney directory to find a lawyer near you who can help.
Or contact an attorney near you:
Content For You