Tsarnaev Update: Witness List, 1,200 Jurors, and the Waltham Murders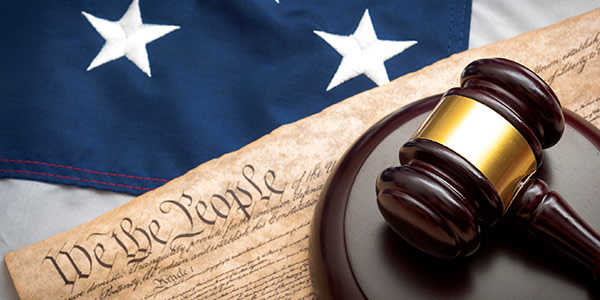 The case of alleged Boston marathon bomber Dzhokhar Tsarnaev continues to reach its scheduled fever pitch on January 5, when the federal trial against him is set to commence.
On December 18, Tsarnaev will appear live, in court, for the first time since he was arraigned last July, reports The Boston Herald. The December 18 hearing marks the final pre-trial conference. But that's not all that's happening. Here's an update on Tsarnaev's legal saga:
The Witness List
Judge George O'Toole Jr. ordered the defense to hand over a witness list at a December 29 hearing. The defense had tried to keep the witnesses' identities from the government out of fear that the witnesses wouldn't show up if their identities were revealed beforehand. The government said this was patently unfair, characterizing the request as an attempt "to give [Tsarnaev] a tactical advantage to which he is not entitled."
1,200 Prospective Jurors
Yes, that's right: January 5 isn't even the start of opening arguments. On that date, 1,200 (!) prospective jurors will descend on the court to fill out questionnaires. Of those 1,200, 12 will be selected and six more will be alternates. The government pointed out in its motion to compel disclosure of the witness list that Tsarnaev wanted "to disclose the names of his witnesses to the Court and to prospective jurors at the beginning of voir dire but to conceal the names from the government ... until the day before each witness testifies."
The Waltham Murders
Tsarnaev also asked the court to order prosecutors to turn over evidence it had about his deceased brother's involvement in a triple homicide in 2011. In October, prosecutors first made the defense aware of a witness who claimed Tamerlan Tsarnaev had confessed to murdering three men in an apartment in Waltham, Massachusetts.
The defense said that the evidence "would tend to corroborate Tamerlan's dominant role in the charged offenses and would place the brothers' respective personal characteristics and relative culpability into stark relief." In other words, the defense could argue that Tamerlan, not Dzhokhar, was the mastermind of the plot. Tamerlan was killed in a shootout with police shortly after the Boston marathon bombing.
The Waltham shooting is a story unto itself: Ibragim Todashev allegedly confessed that he helped Tamerlan commit the Waltham murders but was shortly thereafter killed by an FBI agent -- allegedly in self defense -- while agents questioned Todashev in his apartment. The killing of Todashev was mired in controversy after the FBI prevented the medical examiner from releasing the autopsy results to the public; different agents gave conflicting accounts of what happened, and Todashev's family was summarily deported.
Related Resources:
Content For You