90 Days to File Forfeiture: SOL or Jurisdictional Prereq?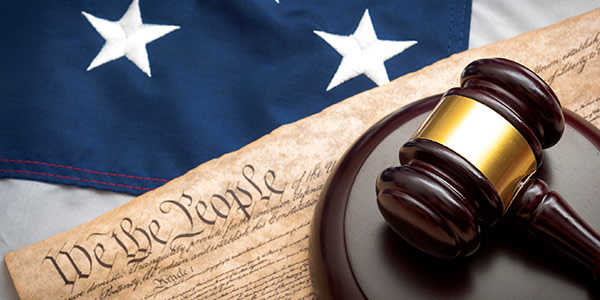 Be forewarned: the following discussion of civil asset forfeiture, statutes of limitations, and subject matter jurisdiction is so inherently intriguing that it may present a hazard to your health.
Donald Wilson is a drug trafficker. It's not much of a profession, but he made a living, at least until the feds stepped in. Adding insult to injury, the government filed a civil forfeiture proceeding against $13,963 that was seized from Wilson in October 2006. Unfortunately for all of us, they filed their action late, leading to years of litigation over the funds.
Wilson lost the initial forfeiture proceeding. He also failed to object to the late filing. The question before the Fourth Circuit: is the 90-day time limit under 18 U.S.C. § 983(a)(3) a statute of limitations or a jurisdictional condition? If the time limit is a SOL, Wilson is ... SOL. If the court never had subject matter jurisdiction, he can appeal the matter.
Ask most legal minds whether the 90 day limit sounds like a statute of limitations and the response will probably be "duh." However, it may not be that obvious.
Wilson's arguments in favor of his jurisdictional contention were that the time limit was fixed by statute and not by the rules of civil procedure (like many other SOLs), that the statute demands release of the property after 90 days if the filing deadline is not met as a means of protecting unrepresented property owners, and that failing to classify the issue as jurisdictional would encourage the government to file forfeiture actions, even if late.
The government countered by pointing out that lack of the word "jurisdiction" in the statute, the numerous extensions allowable under the statute, and by arguing that the tardiness was neither excessive nor in bad faith.
The key to the court's decision was the statutory context. There were other statutes defining jurisdiction, including the classic "original jurisdiction" statute and the Controlled Substances Act. On the other hand, § 983 sets out the rules of procedure for forfeiture claims.
One of the rules, which orders the government to file its claim within 90 days, is imposed upon the Executive Branch's agents, not as a condition of the court's authority.
Furthermore, the statute allows the court, or agreement of the parties, to grant extensions of the 90 day limit. Congress typically does not allow the court to define its own jurisdiction, and they certainly do not allow parties to define the scope of the court's authority.
The Court finished by pointing out two more reasons for an SOL classification: the two other statutes that authorize jurisdiction (Congress isn't that redundant) and the lack of court precedent clearly classifying this as jurisdictional.
Is it a SOL? When considering the context of the statute, the language of the statute, and the lack of any support for Wilson's claim whatsoever ... duh.
Related Resources:
Content For You