Brief Schedule Set for Va. Gay Marriage Appeal; Intervention Sought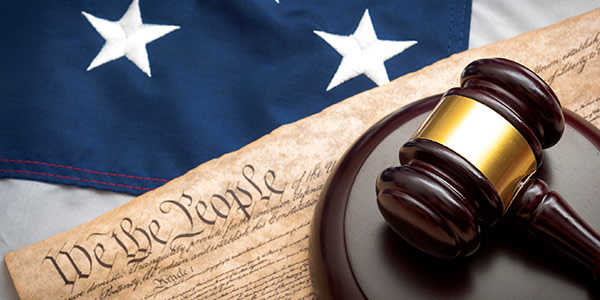 While a combined expedited appeal is pending in the Tenth Circuit regarding Oklahoma and Utah's bans on gay marriage, the Fourth Circuit will be looking over opening briefs and the combined appendix. The briefing schedule for the appeal is out, and briefing will occur through April and May, with no hearing yet scheduled.
Meantime, Lambda Legal and a class action lawsuit challenging Virginia's gay marriage ban is also pushing its way thorough the lower court. Attorneys for the class are seeking to intervene in the present set of consolidated cases, as the outcome of the present case -- which involves four plaintiffs -- could bind the entire class of more than 14,000 same-sex couples.
Briefing Schedule
Here's the timeline (h/t SCOTUSblog):
Joint Appendix due: April 7, 2014.
Ban defenders' opening brief due: April 7, 2014.
Same-sex couples' response brief due: May 9, 2014.
Reply brief permitted within 14 days of service of response brief.
That puts the paperwork phase ending in late May, with further delays possible if other parties are permitted to intervene or appear as amici.
Intervention
While Bostic v. Schaefer (formerly captioned Bostic v. Rainey at the district court level) was working its way though the court as a suit on behalf of four individuals, Lambda Legal and the American Civil Liberties Union were pressing a class action on behalf of all same-sex couples in the state. Harris v. Rainey has been proceeding on a parallel track to Bostic, and an appeal is also expected once the district court issues its decision.
Lambda Legal and the ACLU don't want to wait for their own appeal, however, as a binding decision in the Bostic case could end their class action without the opportunity to be heard by the appeals court. They are seeking to intervene in the Bostic suit.
But co-counsel for the plaintiffs in the Bostic case, Matthew D. McGill, isn't particularly happy about the move, as he is worried about the delays that come with additional parties.
"The addition of new parties to the case at this late stage risks delaying the proceedings, and there is not a moment to lose when gay and lesbian couples and families across Virginia -- and other states in the Fourth Circuit -- are experiencing real harm," McGill told the Washington Blade. "We hope the Harris plaintiffs and their lawyers will continue to support our shared goal of marriage equality by filing an amicus brief alongside us."
Other sources involved in the litigation told the Blade they worried that if the ACLU joined, other ACLU suits from fellow Fourth Circuit states could also be consolidated in the litigation, further delaying the process.
Related Resources:
Content For You