Federal Judge in Maryland Blocks Trump 'Muslim Ban'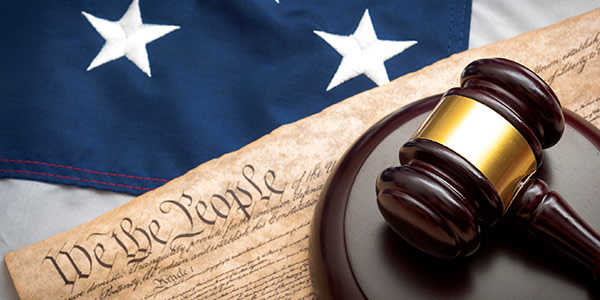 Following suit with Judge Derrick Watson out of the Federal District Court in Hawaii, Judge Theodore Chuang, in the Federal District Court in Maryland, has issued a preliminary injunction against President Trump's newest "Muslim ban." Presidential Proclamation 9645 has been enjoined from being enforced against the Muslim majority countries.
The written opinion of the court goes to great lengths to explain the history of the executive action, and it chronicles President Trump's public and official statements on the issue. Reading the opinion of Judge Chuang, one can't hardly escape the feeling that they're reading the old childhood story of the boy who cried wolf, as the court relies upon many of the past statements made by President Trump to untangle and translate the true purpose, rather than the stated purpose, behind the proclamation.
Thwarted Again
Like the prior Executive Orders, the Presidential Proclamation was enjoined for a few different reasons. As to immigrants from the six Muslim majority nations, the court found that the president exceeded his authority by supplanting immigration laws specifically tailored by Congress. Though the White House asserted that the court does not have the authority to "second-guess" the president, it patiently explained:
... the Court is not second-guessing the President's discretion, but examining whether the Proclamation fits within the President's grant of authority... whether executive action exceeds statutory authority is plainly within the purview of the courts.
Concerning non-immigrants, though the court found that the president does have the authority to issue temporary blocks for the entry of non-immigrants, the court ruled that the proclamation was clearly discriminatory as to a person's nationality. Despite the actual printed words of the proclamation, the lack of evidence and contradictions inherent in it (like the fact that Somalia was included despite meeting the government's requirements for being removed from the list) coupled with President Trump's statements calling for a ban on Muslims, was enough for the courts to enjoin it as obviously stemming from religious animus and discriminatory motive.
However, notably, the preliminary injunction does not apply to the president, as the court explained:
Finally, in light of the constitutional concerns associated with enjoining the President of the United States, this injunction does not apply to the President and instead applies only to the other Defendants and the federal officials who will actually enforce the Proclamation.
North Korea and Venezuela Still Barely Impacted
As the court pointed out, the travel restrictions on North Korea and Venezuela have not been enjoined. Notably though, the restrictions for these two nations will not be very impactful as the U.S. gets less than 100 visitors per year from North Korea, and the restrictions for Venezuela only apply to some government officials and their families.
Related Resources:
Content For You