Feds Best Bikers in Fourth Circuit RICO Appeal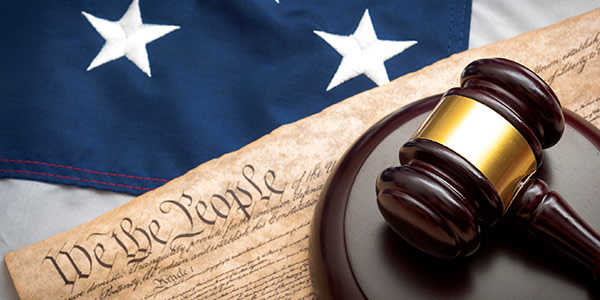 In 2010, over 20 members of the Outlaws motorcycle gang were indicted for conspiracy to violate the Racketeer Influenced and Corrupt Organizations Act (RICO) and several other offenses. Five of the convicted Outlaws appealed their convictions, claiming they should have had been able to cross-examine government witnesses on their backgrounds.
The Fourth Circuit Court of Appeals affirmed the convictions in the Outlaws' RICO appeal this week, finding that the district court made a reasonable call on the questioning under Federal Rule of Evidence (FRE) 608.
If you're as ill-versed in the ways of the biker world as we are, the Fourth Circuit offers this brief background on the Outlaws:
The Outlaws is a "one-percenter" motorcycle gang, meaning that its members are part of the one percent of motorcyclists who decline to abide by societal rules and laws. Central to the organization is the culture of violence that it fosters. As relayed through trial testimony, frequent territorial disputes, particularly with the Outlaws' main rival, the Hell's Angels, involved the use of force or threatened force as the Outlaws sought to expand and maintain its territories for the sake of notoriety and financial gain. Within the organization, violence and the threat of violence were also used to maintain compliance with internal rules.
This particular band of Outlaws ran into trouble when they unknowingly recruited undercover ATF agents, who they believed to be members of a separate motorcycle club called the Mongols, near Richmond, Va. The agents wired the local biker clubhouse for video and audio recording and participated in Outlaws activities in a number of different states during their undercover time.
The feds eventually used the intel to obtain and execute search warrants for multiple Outlaws clubhouses, yielding, among other things, firearms and illegal drugs.
The undercover ATF agents, Special Agents Jeffrey Grabman and Daniel Ozbolt, didn't have perfect employment records. Under its Brady obligation, the government disclosed that Grabman had been suspended by ATF in 1991 when his training officer lied about the circumstances surrounding a speeding incident and Grabman falsely corroborated the story. The government also disclosed that Ozbolt, during the course of his investigation into the instant matter, received a DUI citation, a reckless driving citation, and a speeding ticket.
The defendants argued to the Fourth Circuit Court of Appeals that the district court erred in limiting the defendants' opportunity to cross-examine Agents Grabman and Ozbolt about the incidents. The Fourth Circuit, however, noted that FRE 608(b)(1) gives district courts discretion to allow inquiry into specific instances of misconduct during cross-examination "if they are probative of the character for truthfulness or untruthfulness of ... the witness."
Here, the appellate court rejected the Outlaws RICO appeal, finding that the district court did not abuse its discretion in limiting the testimony.
Related Resources:
Content For You