Five Things to Know About Civil Commitment Proceedings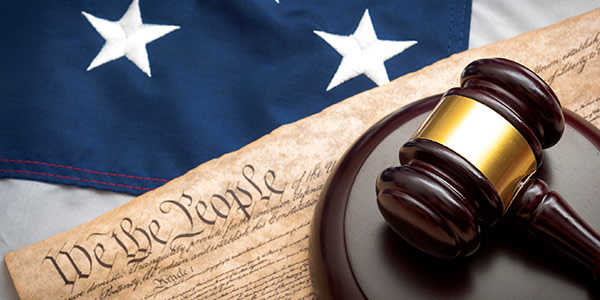 Here at FindLaw, we understand the pressures of being a legal professional - most of us are recovering lawyers - so we want to help by tossing you that preferred life preserver of the legal profession, the short list.
The Fourth Circuit Court of Appeals released two opinions this week regarding the civil commitment of sexually dangerous persons. In one case, US v. Hall, the circuit affirmed a district court decision dismissing civil commitment charges, while in the other case, US v. Timms, the court remanded the issue back to the district court to decide if the respondent met the criteria for a sexually dangerous person.
Both cases present unfortunate series of facts surrounding the respondents' backgrounds and actions leading to their civil commitment proceedings.
Since this is a relatively new area of the law for Fourth Circuit Court of Appeals practitioners, here are five things to know about civil commitment proceedings for sexually dangerous persons:
How it Originated. The Adam Walsh Child Protection and Safety Act of 2006 created a federal statute, which authorizes the civil commitment of individuals who are in the custody of the Bureau of Prisons (BOP) and who are determined to be sexually dangerous persons.
How's it's Defined. A "sexually dangerous person" is defined under the Act as someone "who has engaged or attempted to engage in sexually violent conduct or child molestation and who is sexually dangerous to others." A civil commitment inquiry for a sexually dangerous person requires the district court to make both retrospective and prospective findings.
Where it Happens. The Federal Correctional Institute in Butner, North Carolina (FCI-Butner) had an established sex offender treatment program for BOP inmates when the civil commitment procedure was adopted, so BOP began transferring potential candidates for civil commitment to FCI-Butner for an initial assessment. Civil commitment actions are now being reviewed almost exclusively through the facility, so the Fourth Circuit Court of Appeals handles most civil commitment action appeals.
Who is in Charge. The Attorney General, his designee, or the BOP Director may initiate a civil commitment proceeding in the district court for the district in which the person is confined by filing a certification that the person is sexually dangerous within the meaning of the Act. The filing automatically stays the release of the person from custody pending a hearing before the district court. If the court finds clear and convincing evidence that the person is a sexually dangerous person, the court can commit the person to the custody of the Attorney General.
Who Says it's Legal. In 2010, the Supreme Court upheld the civil commitment proceeding law under the Commerce Clause in U.S. v. Comstock.
Related Resources:
Content For You