Rushing Cockpit Not Always a Crime of Violence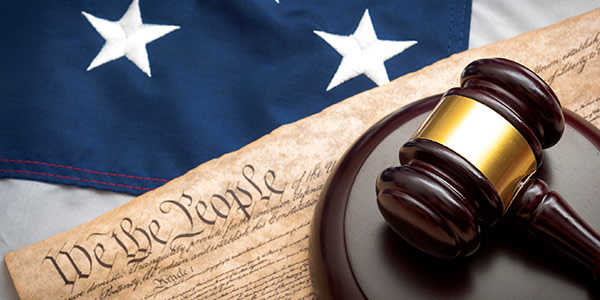 It's funny how sometimes your fate can turn on a word.
David Patrick Diaz, who madly yelled "jihad" as he rushed towards the cockpit on a commercial flight, pleaded guilty to interfering with the crew. He was ordered to pay $22,151.77 in restitution because the flight and its passengers had to return to the airport.
But the U.S. Fourth Circuit Court of Appeals vacated the order in United States of America v. Diaz, saying flight crew interference is not always a crime of violence. The decision, as it turned out, was based in part on the word "and."
"Jihad" and "Bomb"
In early 2015, Diaz was suffering from a declining mental state and bouts with alcoholism. His father decided to send him to live with his mother in Texas and bought him a plane ticket.
Diaz was so anxious and paranoid about flying, he got off two flights on the tarmac before mustering the nerve to board a third. Forty-five seconds after the plane took off, he ran to the cockpit and shouted "jihad," "bomb," and there was "something in the belly of the plane."
Passengers attempted to restrain him as the pilots returned to the airport. The flight was cancelled and the passengers re-booked on other flights.
Diaz was charged with one count of interfering with the crew. Having no recollection of the incident, he pleaded guilty and was sentenced to nine months in prison.
After being ordered to pay restitution, however, he appealed on the grounds that the judge applied the wrong statute in deciding restitution.
Disjunctive v. Conjunctive
The government argued that restitution was appropriate under the Mandatory Victims Restitution Act, which makes restitution mandatory. The defendant said his crime was covered by the Victim and Witness Protection Act, which gives trial courts some discretion.
The court resolved the issue, in part, by its reading of the applicable statute, 49 U.S.C. 3663(c)(1), and the use of the word "and." The prosecutor said the defendant had waived the "conjunctive" argument.
That drew an instructional footnote from the judges, who noted that the government raised the issue to the trial court.
"It seems somewhat disingenuous for the government to now argue that Diaz should have realized the government's error in misinterpreting the plain conjunctive meaning of the word 'and' within § 3663A(c)(1)," Judge Henry Floyd wrote for the unanimous panel. "We are reminded that 'while [the prosecutor] may strike hard blows, he is not at liberty to strike foul ones.' Berger v. United States, 295 U.S. 78, 88 (1935)."
Ultimately, the judges said Diaz did not commit a "crime of violence" because he didn't use force capable of causing injury. They sent the case back to the trial court to exercise its discretion.
Related Resources:
Content For You