'Suspect' Photojournalist Loses Privacy Protection Act Challenge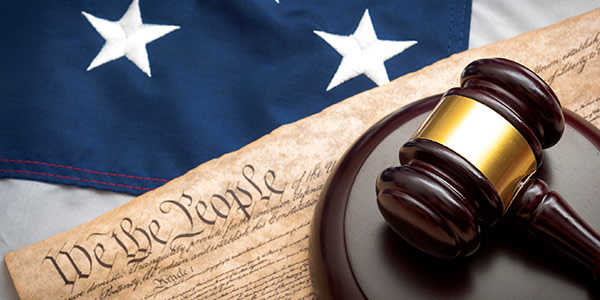 The Fourth Circuit Court of Appeals confirmed this week what your parents always told you: A person is judged by the company she keeps.
In this case, the person was Laura Sennett, a photojournalist with a special interest in covering protests. Sennett became the target of search warrant after she photographed a demonstration at the Four Seasons hotel in Washington, D.C., which ended with $200,000 of damage to the hotel.
This week, the appellate court affirmed summary judgment against Sennnett in her Privacy Protection Act claim, agreeing that police had probable cause to suspect Sennett based on her association with the protest mob.
While investigating the vandalism at the hotel, police attention turned to Sennett because she was one of the few people in the crowd who made no effort to disguise her appearance. Two "reliable" tipsters confirmed that Sennett was often seen at D.C.-area protests.
When police finally put a name to a face, they got a warrant to search Sennett's home for anything that might store photos or videos on the basis that it contained evidence of suspected criminal activity. Police seized cameras and storage equipment with more than 7,000 photos. Sennett was never arrested or charged in the incident.
Sennett sued, claiming the search was unlawful, and that police had violated her rights under the Privacy Protection Act. The district granted summary judgment in favor of the defendants, so Sennett took her case to the Fourth Circuit Court of Appeals.
While the Privacy Protection Act affords the press certain protections beyond the basic Fourth Amendment search and seizure guarantees, it carves out a suspect exception; in other words, a journalist suspected of committing a crime can't hide behind the Act when the police come knocking with a search warrant. However, the courts won't let the police abuse the suspect exception; they must show probable cause.
Here, Sennett arrived at the hotel within seconds of the vandals, wearing clothing and a backpack similar to the vandals. She did not display press credentials, and she fled the area in the same directions as the vandals. Despite the perfectly innocent explanation later revealed, the Fourth Circuit Court of Appeals agreed that police had probable cause to believe that she had committed a criminal act relating to the vandalism. The court suggested that a reasonable person would be warranted in believing that Sennett was the vandals' photographer. (Because vandals usually travel with a documentary crew, right?)
The lesson in this case for journalists who, like Sennett, enjoy covering protests? If you proudly display your press credentials in a visible place -- perhaps affixed to a hat? -- the police may have a harder time meeting the probable cause standard for the suspect exception under the Privacy Protection Act.
Related Resources:
Content For You