Va. Inmates Fail to Make Parole Case Under Iqbal-Twombly Standard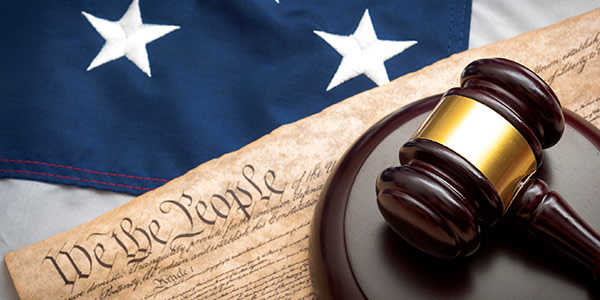 Virginia inmates seeking parole encountered a setback this week as the Fourth Circuit Court of Appeals refused to reinstate their case against the Virginia Parole Board.
In a split panel decision, the Fourth Circuit concluded that the inmates had not satisfied the Iqbal-Twombly standard for pleading.
Eleven inmates in the custody of the Virginia Department of Corrections sued the Virginia Parole Board, claiming that the Board had adopted an unwritten policy of denying parole to prisoners incarcerated for violent offenses.
The district court granted the Board's motion to dismiss the complaint, so the inmates appealed to the Fourth Circuit Court of Appeals. The appellate court, however, agreed that the complaint failed to set assert sufficient facts to establish a plausible entitlement to relief under either a due process or ex post facto theory.
Since 1994, Virginia has entrusted the administration of a discretionary parole system to the Board, and it vests the Board with broad discretion in carrying out its responsibilities. By statute, the Board is required to adopt rules governing parole and eligibility requirements, which must be published and posted.
The Board is supposed to release parole-eligible persons who "are found suitable for parole, according to those rules." The plaintiff inmates claim that wasn't happening.
They allege that, since the abolition of parole for new felony offenders in 1995, the Board had instituted policies and procedural changes that effect a de facto abolition of parole for parole-eligible persons convicted of violent offenses, defined in the complaint as "murder, rape, sodomy, robbery, assault, abduction, use of a weapon, and any other felony that the Board considers to be violent."
The numbers supported their argument.
Prior to the elimination of discretionary parole for new offenders, Virginia's parole grant rate -- the percentage of those considered who were granted parole -- exceeded 40 percent. Since 1995, the rate for all parole eligible inmates dipped to 18 percent in fiscal year (FY) 1996, and to less than 5 percent by FY 2008.
Violent offenders face still lower parole-grant rates: the rate for inmates convicted of violent offenses ranged between 3.7 percent and 2.1 percent per year from FY 2002 to FY 2008.
The Inmates argued that the Board's policy changes -- particularly its alleged de facto abolition of parole -- violated their rights under the Due Process Clause and the Ex Post Facto Clause.
The Fourth Circuit Court of Appeals, though sympathetic, ruled that the plaintiffs had not met their obligation under the Iqbal-Twombly pleading standard to allege facts demonstrating a plausible, not merely possible, entitlement to relief. The inmates, the court wrote, had alleged facts indicating only that, in exercising its discretion, the Board has opted to adopt a harsher tack with respect to violent offenders. Such an allegation is not actionable.
The outcome may be procedurally correct, but is it fair?
Related Resources:
Content For You