9 Best Law School Scandals: Sex, Money, Murder, and More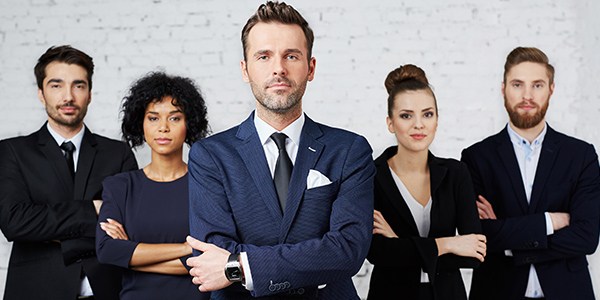 Forget what Hollywood says; law school (and legal practice) isn't full of betrayal and mystery, romance and revenge. This isn't 'How to Get Away With Murder,' after all. It isn't even 'The Paper Chase.'
Except, of course, when it is. For, while the vast majority of us spent law school stressed-out, studying, and trying to land the best internship, others were busy with prostitution, murder, and (of course) litigation. Just in time for finals, here are FindLaw's nine favorite law school scandals from the recent past.
1. Berkeley Law Students Behead Rare Bird at Flamingo Hotel in Vegas
Let's start with the murder. Don't worry, no law students were the victims. Instead, two Boalt Hall students were caught murdering an exotic bird while on vacation in Las Vegas.
2. Ex-SMU Law School Dean Arrested on Prostitution Charge
Apparently, it's a short path from law dean to accused john? The former dean of Southern Methodist University Dedman School of Law, who helmed the school from 1998 to 2013, was charged with a "prostitution charge" just two years after stepping down.
3. UConn Adjunct Law Professor Nabbed in Prostitution Sting
Who knew there was so much overlap between law school and prostitution? Just a few months before SMU's ex-dean was caught (allegedly) soliciting a prostitute, a University of Connecticut professor was arrested in part of a prostitution sting.
4. George Mason Law's New Name Is an Obscene Acronym, Scalia Tribute
Finally, a scandal that's slightly safer for work. But just slightly. Just last week, George Mason Law announced that it was renaming itself the Antonin Scalia School of Law. The school's directors apparently hadn't thought through the new acronym.
5. Law Student Fakes Own Kidnapping, Just in Time for Finals
Everyone deals with finals in his or her own way. And recently one University of Houston Law Center student set herself apart by faking an entire kidnapping -- including dumping herself, bound and gagged, in a law school bathroom -- in order to evade finals.
6. Georgetown Law Can't Handle Scalia's Death -- or Even Email
Apparently, a simple expression of condolences upon the death of a Supreme Court justice can quickly become a major scandal, at least if you're a GULC professor. When Justice Scalia passed, the school sent out a simple note -- "we will all miss him" -- leading to a cantankerous "no we won't!" reply-all debacle, followed by accusations of defamation, formal complaints, and threats of litigation.
7. Berkeley Law Dean Accused of Sexual Harassment. Again?
Something's up with the deans of Boalt Hall. Once again, a dean of the law school has been accused of sexual harassment. Now, two out of Boalt's last three deans have resigned because of sexual harassment scandals.
8. Thomas Jefferson School of Law Victorious in Employment Stats Lawsuit
When Anna Alaburda couldn't find a decent job after law school, she sued, arguing that the school misled students with fudged employment stats. She didn't win, but she got farther than any scorned law student before.
9. Bar Passage Rates Are Going to Be Terrible. Who Can We Blame?
Of course, the biggest law school scandal isn't about prostitution or bird-beheading. It's the (seemingly endless) downward spiral in legal education. Who's to blame: the students, the schools, or the bar exam itself?
Related Resources:
You Don't Have To Solve This on Your Own – Get a Lawyer's Help
Meeting with a lawyer can help you understand your options and how to best protect your rights. Visit our attorney directory to find a lawyer near you who can help.
Or contact an attorney near you:
Content For You