Legal Crushes: 4 Lawyers We Want to Take to Dinner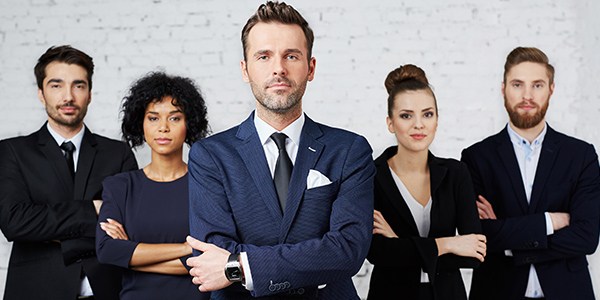 Valentine's Day is approaching, and while many people are over this holiday and don't want to hear any more about it, we thought it would be fun to talk about our legal crushes. No these lawyers don't get our hearts beating faster (well, except for #4), but they definitely stir up our minds. Here are four lawyers we have legal crushes on and we'd love to have dinner with...
1. Justice Ruth Bader Ginsburg
Yes, I have a girl crush on
Justice Ruth Bader Ginsburg
, and why not? She is -- to put it bluntly -- a badass. Before becoming the second woman Justice on the Supreme Court of the United States, she devoted much of her career advancing the causes of women's rights, founding the
Women's Rights Project at the ACLU
, and argued cases before the Court that she now sits on.
2. Barry Scheck

Barry Scheck is co-founder of The Innocence Project, a "national litigation and public policy organization dedicated to exonerating wrongfully convicted people through DNA testing and reforming the criminal justice system to prevent future injustice." Seriously, how do you beat that? He's living the dream and is actually doing what he went to law school to do. (Plus, he was my crim law professor, and a great one at that).

3. Justice Sonia Sotomayor

As a first generation kid myself, Justice Sonia Sotomayor's memoir "My Beloved World" really hit home for me. The obstacles she has overcome to reach the pinnacle of the legal profession are awe-inspiring.

4. My Husband

Yes, this is a very personal one, but I bet more than a few of you can relate. I met my husband in law school. Frankly, after law school I don't think I would have been able to be with a non-lawyer. We understand how the other thinks, and we don't have to tell each other "that's not what I asked you." Oh, and he worked on a case during his time at The Innocence Project that lead to the exoneration of a death row inmate -- so he's officially a hero -- my hero.

In the spirit of those who hate Valentine's Day, here are some lawyers that I would rather stick a pencil in my eye than have dinner with: Justice Clarence Thomas and Donald West. That's right, I said it (and my editor let me).

Agree with me? Don't agree? Who are your legal "crushes"? Let us know on Facebook FindLaw for Legal Professionals.

Related Resources:
Content For You