OCI Week: Why OCI Matters, and More Resume Tips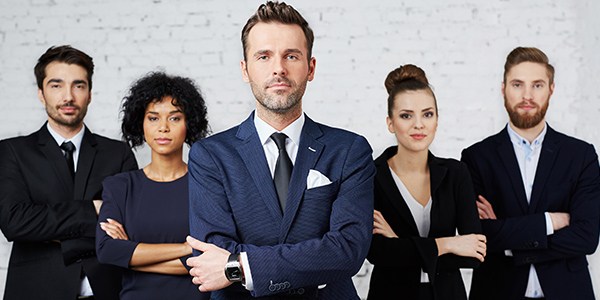 Yesterday, my esteemed colleague William Peacock, Esq. gave you the "glass is half-empty" view of OCI. But we all know, where there is a glass half empty, there is also a glass half-full.
So, if you will bear with us, here is another take on good old OCI.


OCI -- In It to Win It

WP brings up a good point -- OCI is really beneficial for the Law Review and magna cum laude set. But that's not all. Let's be honest, if you go to an Ivy League school, it probably doesn't matter as much what your class standing is. If on the other hand, you attend a mid-tier school, then grades will be more of an issue.

But grades aside, think of OCI like the lottery -- you gotta be in it, to win it. No matter what your grades are, submit your resume because you never know what details will catch a prospective employer's eye. Do you have an EE undergrad degree? We bet that IP firm wants to talk to you. Just go in with a healthy attitude, and think of it as great interview practice.
Resume Tips WP Got Right

As far as the resume tips go, William was spot on with some like avoiding typos, unnecessary objectives, pink paper and a freaky format. Regarding his "lame lists" I would take it a step further -- in addition to writing them in plain English, try to drive descriptions by the results you've achieved.

I Beg To Differ, Mr. Peacock

WP writes that extraneous expertise has no place on a resume, and I couldn't disagree more. At this point you probably don't have much legal experience, and that's ok -- that's why you are participating in OCI right? (And presumably BigLaw wants newbies so they can mold them). The only thing that will distinguish you is your personality, which will come through in your previous experiences and interests.

Previous Profession

For some, law is a second profession. To not include previous non-law related work experience would be a huge disservice to yourself. First, your previous experience could steer you into a related practice area. Second, how else would you explain that huge gap of time on your resume? Third, you could talk about what made you want to change careers to become a lawyer.

Intriguing Interests

Lawyers have to be the most interesting people that I've ever met -- every single lawyer I have met has another interest, but practicing law is the "safe" option. If you have non-lawyerly interests, don't be afraid to include them on your resume. Here's an example: a friend in law school was a college radio personality (DJ) and included that on his resume. Is that relevant to practicing law? No. Did he have amazing grades? Mediocre, at best. What did every single interviewer ask him about? Being a college radio DJ! Did he get a job? Yes, and ones far better than one would expect based on grades alone.

OCI is not for everyone, but don't be discouraged. You never know when the person reviewing resumes grew up in the same small town, was in the same organization or has a similar interest. All interviewers are looking for are personalities that they can tolerate for twelve hours a day. It can't hurt to give it a try.

Related Resources:
Content For You