Top 5 Legal Issues With Your Company Website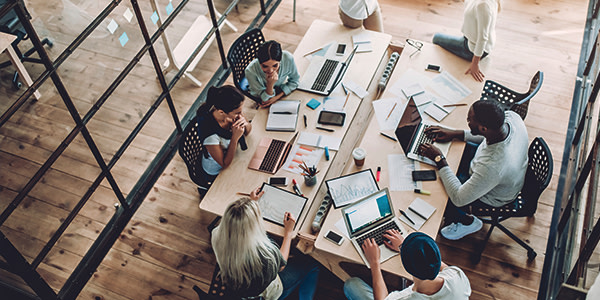 You don't have to be an Internet giant to have a presence on the web. And the web has long been considered relatively lawless when it comes to government regulations -- think hacking, illegal trade and streaming, the lack of sales tax. But that sort of lawlessness doesn't apply to you.
There are, indeed, significant legal issues involving your company's website. Here's what every in-house counsel needs to know.
1. Laws to Know Before Adding User-Generated Content to Your Website
User-generated content is a great way to get people engaged and involved with your website. (That consumers will contribute for free often doesn't hurt either.) Company's from Apple, with its Support Communities, to FindLaw, with FindLaw Answers, allow users to create information that's hosted directly and almost instantly on a corporate website. But, before you follow suit, you'll want to brush up on the relevant laws, from the Digital Millennium Copyright Act, to the Communications Decency Act, to the Children's Online Privacy Protection Rule.
2. Don't Be Fooled by DOJ Delays, Your Website Must Be ADA Compliant
Is your website accessible to those with disabilities? It should be. While the Department of Justice has spent the last six years revising regulations on accessibility and nondiscrimination on the Internet, the DOJ hasn't delayed enforcement actions -- because, in the DOJ's view, the Americans With Disabilities Act already applies to the Internet, whether there are final regulations or not. So, smart in-house counsel should ensure that their company websites are ADA accessible.
3. Lessons From the STD Website Case: Don't Hide Your TOS
Back in 2014, an online dating website, SuccessfulMatch Network, found itself in hot water (and court) after a customer accused it of giving misleading statements about how user information would be used. SuccessfulMatch focused on specific dating niches, like conservative Christians or HIV-positive singles. Except it marketed those potential matches across groups, meaning users' medical status was shared with others -- not exactly the "confidential" and "anonymous" treatment the company promised. The lesson: make sure your website's terms of service are front and center.
4. After B&N's 'Browserwrap' Case, 5 Alternatives for Your Website's TOS
Like SuccessfulMatch, Barnes & Noble has struggled with its terms of service, particularly when the Ninth Circuit refused to enforce the TOS's arbitration clause against a customer. The problem was the browsewrap form of the TOS; the user had to seek out the terms in order to know what they were agreeing to. To avoid the same fate, consider options like pop-up windows, front-page notices of changes, or email messages to customers.
5. Stop the Heartbleed. What Your Company Needs to Do
Need to know how to act when your company's website succumbs to a security flaw? Learn from the Heartbleed crisis. Two years ago, the Department of Homeland Security released a statement on Heartbleed, a security flaw that exposed users' names and passwords. While the IT people handled the technical stuff, here's how GC's should have reacted.
Related Resources:
You Don't Have To Solve This on Your Own – Get a Lawyer's Help
Meeting with a lawyer can help you understand your options and how to best protect your rights. Visit our attorney directory to find a lawyer near you who can help.
Or contact an attorney near you:
Content For You