Top Strategies for Your Company's Non-Compete Agreements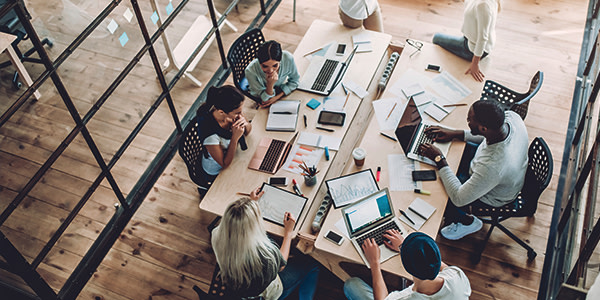 No company likes to lose its valuable employees to the competition. But there are things you can do to help increase employee retention. Keeping workers engaged and satisfied is your best bet, but it's common to make use of non-compete clauses and other post-employment restrictions as well.
But, because non-competes are, well, a bit anti-competitive, they have to be crafted with care, if they're going to withstand scrutiny. Here's our best strategies to help you out, from the FindLaw archives.
1. How to Write a Valid Non-Compete Agreement
Whether your non-compete agreement is enforceable depends on how it's crafted. That means you'll need a valid business reason for any post-employment restrictions, with the agreement fully tailored to protecting those interests. And those restrictions must also be reasonable, both in scope, duration, and geographic reach. Follow these tips to help you get a non-compete that can actually work.
2. Is It Time to Change Your Company's Non-Compete Clauses?
Given recent updates in the law, it might be wise for the legal department to start reviewing your standard non-compete boilerplate. Under the Blue Pencil Rule, when a court encounters an unreasonable restriction, it revises it to make it reasonable. But courts are increasingly refusing to apply the rule, simply striking invalid non-compete clauses instead. So, making sure your employment agreements are reasonable is now more important than ever before.
3. 5 Strategies to Prevent Ex-Employee Lawsuits
The more burdensome your non-compete and nondisclosure agreements are, the more likely you are to see them litigated. Using your post-employment restrictions wisely is just one of several ways you can reduce the likelihood of ex-employee lawsuits.
4. Yes, Hourly Workers Can Have Non-Compete Clauses Too
What, you thought non-competes were restricted to only the highest level employees? Not at all. While preventing your top talent from becoming your main competition is often the main reason for post-employment restrictions, even lower-level, hourly workers can be subject to non-compete agreements. But, as always, you must make sure the agreement is reasonable.
5. 3 Ways In-House Counsel Can Facilitate Innovation
The corporate legal department isn't always considered a hotbed of creativity and innovation. But in-house lawyers can help create a culture that fosters and protects innovation. Part of that means reconsidering your non-competes, anti-poaching agreements, and non-disclosure rules, adjusting policies to create an open workplace that will lure top talent.
Related Resources:
Content For You