Why You Should Take More Time for Strategic Thinking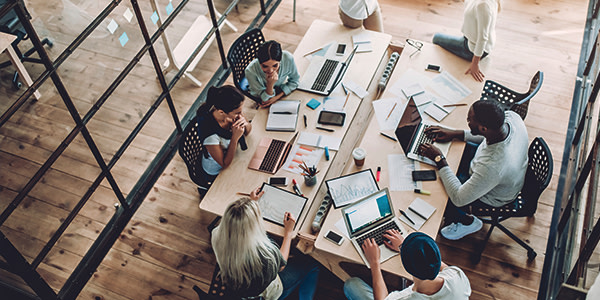 Mount Moran is one of the spectacular mountains among the Grand Tetons -- perhaps the most beautiful peaks in the Western Hemisphere.
It is distinctive because it cradles several glaciers and tiny lakes, and some are visible only from lower elevations. So what does Mount Moran have to do with strategic thinking?
Well, you don't have to be at the top of the mountain to have perspective. For in-house counsel, it means taking time to appreciate what you can see from your position.
Strategic Thinking
Every business leader knows strategic thinking is important, but nobody really does it. That's like knowing something is beautiful but not taking time to appreciate it.
According to one survey, 97 percent of 10,000 business leaders said that strategic thinking was the most important behavior for their organizations' success. In another study, however, 96% percent said they didn't have time for it.
Dorie Clark, writing for Harvard Business Review, says effective leaders make time. Even taking a walk during breaks can lead to creative thinking.
"[I]t's important to remember that strategic thinking doesn't necessarily require large amounts of time; it's not about taking endless sabbaticals or going on leadership retreats," she says.
Making Time
Clark says it helps to "clear the decks by doing simple things such as writing down all your tasks," so you can organize your time. Then it's about staying on task.
It's not so different from climbing a mountain. To reach a summit, you need to plan an approach and keep track of your progress.
With a little luck and good weather, you can climb the highest peaks. But if you don't take breaks and appreciate where you are, you may miss the best views.
Related Resources:
Content For You