Can a City Refuse Establishment of a Church Within its Borders?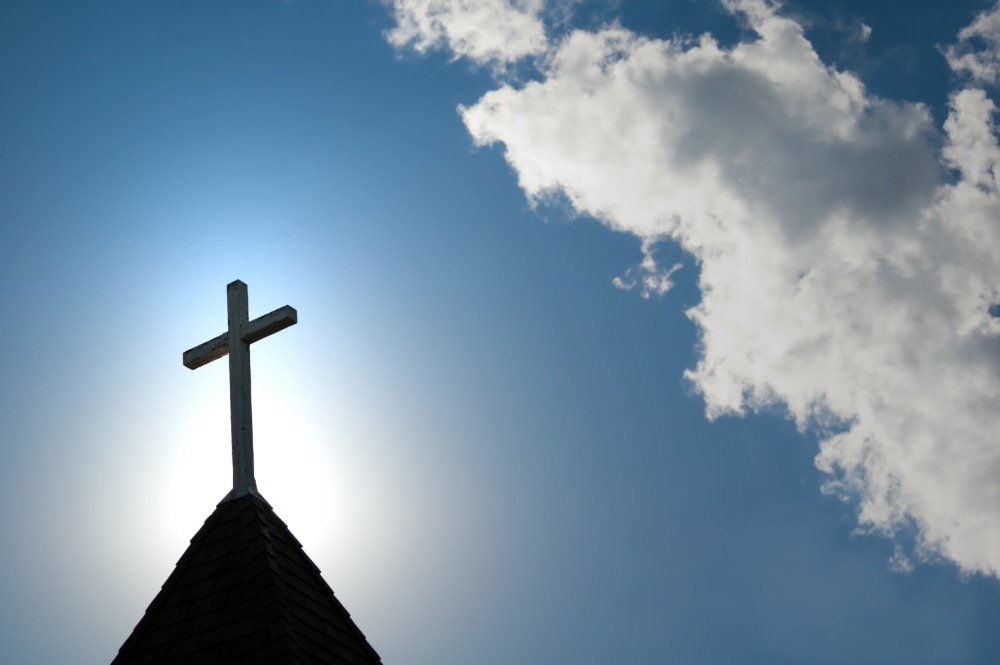 It sounds like nobody in Murdock, Minn. has any interest in letting a church called Asatru Folk Assembly open its doors in their town.
According to the Southern Poverty Law Center, which tracks such things, the Asatru Folk Assembly is a white supremacist group. And even though Murdock (population 265) is located in the middle of rural Red America with a population that's 95% white, its residents have made it clear that a racially extremist church is not welcome there.
Nevertheless, on Dec. 9, the Murdock City Council voted 3-1 to let Asatru Folks Assembly convert an abandoned Lutheran church into its own regional gathering place.
Why? Because, as city attorney Don Wilcox explained to the council before the vote, "There are certain constitutional protections that apply to religions. I haven't seen any evidence to overcome the presumption that they are a religion, whether you agree with it or not."
Seeking First Amendment Cover
Asatru Folk Assembly, created in 1995 by Steven McNallen, claims on its website that its purpose is to return to a pre-Christian "ancestral religion" that is only for white people. "We believe that those activities and behaviors supportive of the white family should be encouraged while those activities and behaviors destructive of the white family are to be discouraged."
White supremacist groups who claim to have ties to religion are nothing new, of course, because by claiming religious roots they obtain First Amendment cover. The virulently anti-gay Westboro Baptist Church is one example. In the early 20th century, at least, the Ku Klux Klan emphasized its Protestant roots for that purpose.
But groups like Asatru Folk Assembly are a new type, according to the Washington Post. "In recent years," the Post said, "white supremacist groups have started to co-opt obscure folk religions and promulgate hateful views under the guise of ancestral worship."
In Murdock, Not Just a Zoning Issue
For Murdock, the legal snarl is centered on the fact that Asatru Folk Assembly purchased an abandoned Lutheran Church earlier in 2020 for $45,000. Since that site is already zoned for church use, the city had little legal room to deny the permit.
At least that's what city attorney Wilcox says. "There's not a compelling interest in keeping that building from being used for meetings," the Minneapolis Tribune quoted him as saying to the council. "Just because you don't like it doesn't mean they can't do it."
Murdock Mayor Craig Kavanagh indicated in a Facebook post that there was a second legal reason why the city council voted as it did: The fear that rejecting the permit would have resulted in a First Amendment lawsuit the city could ill afford.
"The City of Murdock council," he wrote, "was highly advised by multiple legal sources to not deny the permit as the circumstances could be (a) substantial burden."
After Murdock's citizens learned of the church purchase and the group that intended to meet there, many became incensed. Soon, a group calling itself Murdock Area Alliance Against Hate started holding meetings and organizing protests. The group pledges to continue telling Asatru Folk Assembly it is not welcome in their town.
What Does the Law Say?
But couldn't this all have been avoided? Must a municipality be held captive by First Amendment claims of a group that simply purports to be religious?
For starters, it's not that difficult to claim church status. The Internal Revenue Service lists requirements that are necessary to be a legitimate (and tax-exempt) church, and they are not onerous.
If you want to create a church, you need to show that you have some combination of things, including a distinct legal existence, a creed of some kind, a distinct religious history, a place of worship, ordained or commissioned ministers, and organized worship. (In 2015, "Last Week Tonight" host John Oliver demonstrated how easy it is by creating his own tax-exempt church, "Our Lady of Perpetual Exemption.")
When it comes to land-use and zoning laws as they apply to churches, the best way to gain an understanding is to take a look at a federal statute called the Religious Land Use and Institutionalized Persons Act (RLUIPA). That law, passed by Congress in 2000, gives churches latitude to avoid zoning-law restrictions on the use of their property.
Its primary intent is summed up in the statute's "general rule," which states that "(n)o government shall impose or implement a land use regulation in a manner that imposes a substantial burden on the religious exercise of a person, including a religious assembly or institution" unless the government can show that it has very good reason to do so.
The U.S. Justice Department's Civil Rights Division provides a handy explainer on what RLUIPA does and doesn't do. It gives the impression that religious institutions really do have significant power when dealing with zoning restrictions.
In any event, the zoning issue in Murdock seems clear: The property in question has already been accepted by the city for religious use. That means if the city wants to contest Asatru Folk Assembly, it will be a First Amendment fight. And as the city's mayor pointed out in his Facebook post, numerous lawyers have told him that's a bad idea.
Meanwhile, you have to wonder why a church would choose to worship in a climate where it will be so unwelcome – maybe even hated. But Asatru Folk Assembly doesn't seem to mind.
Related Resources:
You Don't Have To Solve This on Your Own – Get a Lawyer's Help
Meeting with a lawyer can help you understand your options and how to best protect your rights. Visit our attorney directory to find a lawyer near you who can help.
Or contact an attorney near you:
Content For You