A Different Kind of 'Revenge Porn': Val Midwest Jailed for School Pics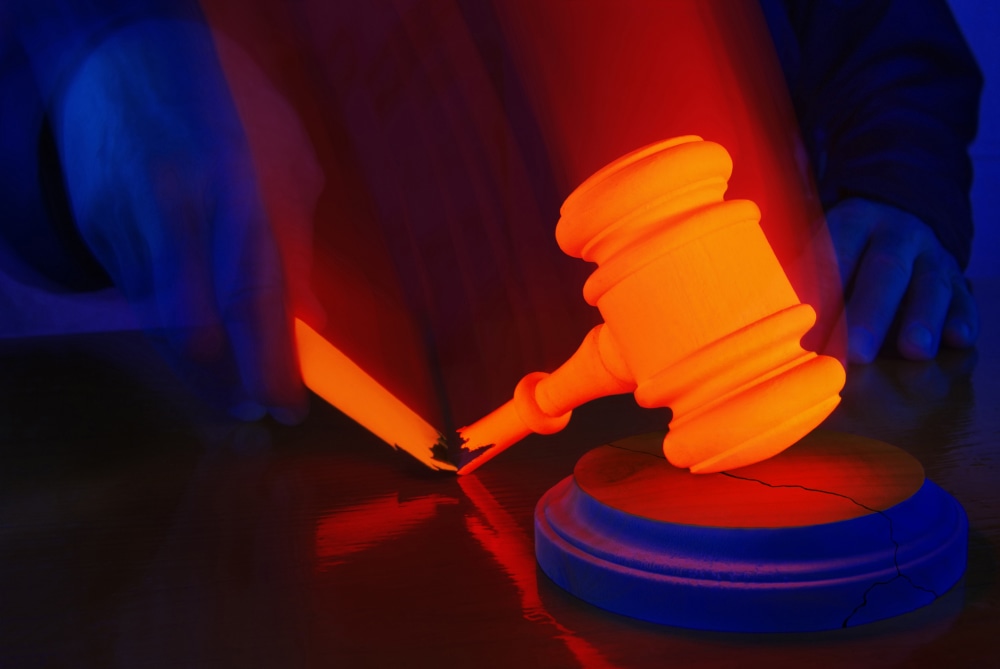 Porn star Val Midwest snuck onto the campus of the Catholic high school she attended and took naked photos of herself masturbating on the football field for her adult website.
Not surprisingly, that stunt didn't pan out so well. 20-year-old Valerie Dodds (Midwest's non-porn name) has begun serving her 45-day sentence -- with her clothes on.
Does the punishment fit the crime?
"Bad Vacation"
The judge ordered Dodds to serve 30 days in jail for trespassing and 15 for public nudity. Dodds began taking steps to appeal the order, but she has since dropped her appeal, CBS News reports.
As far as Val is concerned, she's been sentenced to 45 days of "bad vacation."
"I'm taking it as a really bad vacation. I'm not going to work or do anything. I feel like I'm harmless as to what I did, and they are definitely bringing the hammer as far as the sentencing goes," she told Omaha, Nebraska's KETV before she reported to jail.
That's the spirit, Val!
Excessively Harsh Punishment?
But is Val onto something as far as the sentencing goes? Did the court go into "slut shaming" mode and impose a particularly harsh sentence on Val? After all, her sentence is similar to what someone would receive for second-offense drunken driving.
In Nebraska, public nudity is a Class II misdemeanor punishable by up to six months imprisonment, a $1,000 fine, or both. Val was sentenced to 15 days for her public nudity.
Val's second-degree criminal trespass -- sneaking onto the school's football field -- was likely a Class III misdemeanor, punishable by up to three months imprisonment, or a $500 fine, or both. She was sentenced to 30 days for her trespass.
School Ground Photo Shoot
As you can see, both of these are pretty low-level crimes and don't typically lead to stiff penalties. What probably did Val in was her choice of setting. She decided to snap her saucy photos outside of a school.
Either way, she should count her lucky stars that she didn't see a student. If that had happened, that would've opened to door to potential sex offender status for sexually exposing herself in front of a minor.
According to her attorney, she took the photos late at night to avoid any possible contact with minors and took her daytime photos while wearing pasties on her nipples and a thong, which doesn't violate state law, CBS reports.
Best of luck to Val on her bad vay-cay.
Follow FindLaw for Consumers on Facebook and Twitter (@FindLawConsumer).
Related Resources:
You Don't Have To Solve This on Your Own – Get a Lawyer's Help
Meeting with a lawyer can help you understand your options and how to best protect your rights. Visit our attorney directory to find a lawyer near you who can help.
Or contact an attorney near you: