'COPSLIE' License Plate Is A-OK, N.H. Court Rules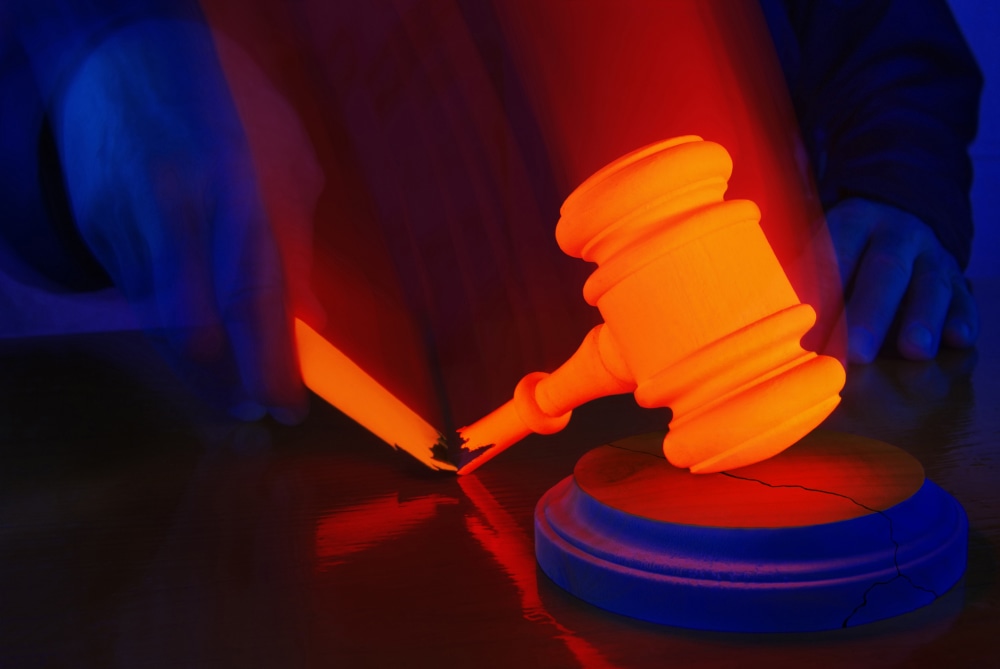 "COPSLIE" is now an officially sanctioned license plate in New Hampshire, after the state Supreme Court ruled on Wednesday.
David Montenegro, who applied for the "COPSLIE" license plate, faced opposition from state law which prohibited vanity plates that "a reasonable person would find offensive to good taste," reports The Associated Press. But New Hampshire's highest court determined that this law was unconstitutionally vague.
Why did the court side with "COPSLIE"?
N.H. Court Sides With Free Speech
Montenegro had applied for the controversial plate in May 2010, but it was rejected based on state rules that prohibit obscene or "offensive" plates. After several other failed attempts to obtain "COPSLIE," Montenegro sued to enjoin the DMV from enforcing the state's laws against his license plate application.
Montenegro appealed to the state's highest court, and had wanted to be addressed as "human." Alas, the New Hampshire Supreme Court called him David Montenegro, but they did agree that the state laws on license plates were facially unconstitutional in light of free speech rights.
Government Speech on License Plates
The First Amendment, and its corresponding state constitutional rights, strongly protects private speech from government regulation. But when speech occurs on government property, there are certain restrictions the government can place on speech in public forums.
However, the New Hampshire Supreme Court determined that regardless of the forum, the New Hampshire law was too broad to pass constitutional muster.
Vague and Overbroad
The problem with New Hampshire's law is that it is too vague and overbroad. Statutes can be struck down as unconstitutionally vague when they encourage arbitrary and discriminatory enforcement. Similarly, overbroad restrictions on speech or expression can serve to chill constitutional speech rights, and are often not enforced.
New Hampshire's Supreme Court felt that the license plate law was both vague and overbroad, giving DMV employees far too much discretion to determine what was "offensive to good taste" for an acceptable plate.
"COPSLIE" may be offensive to some members of the public, but this law allowed Montenegro to be denied based on the desires of one public employee.
Montenegro's "COPSLIE" plate should be accepted by his state's DMV after the case is returned to the lower court. Maybe he should try for "JDGSROK" next.
Follow FindLaw for Consumers on Facebook and Twitter (@FindLawConsumer).
Related Resources:
You Don't Have To Solve This on Your Own – Get a Lawyer's Help
Meeting with a lawyer can help you understand your options and how to best protect your rights. Visit our attorney directory to find a lawyer near you who can help.
Or contact an attorney near you:
Content For You