Court Rejects 15-Year Sentence for Biting Cop's Finger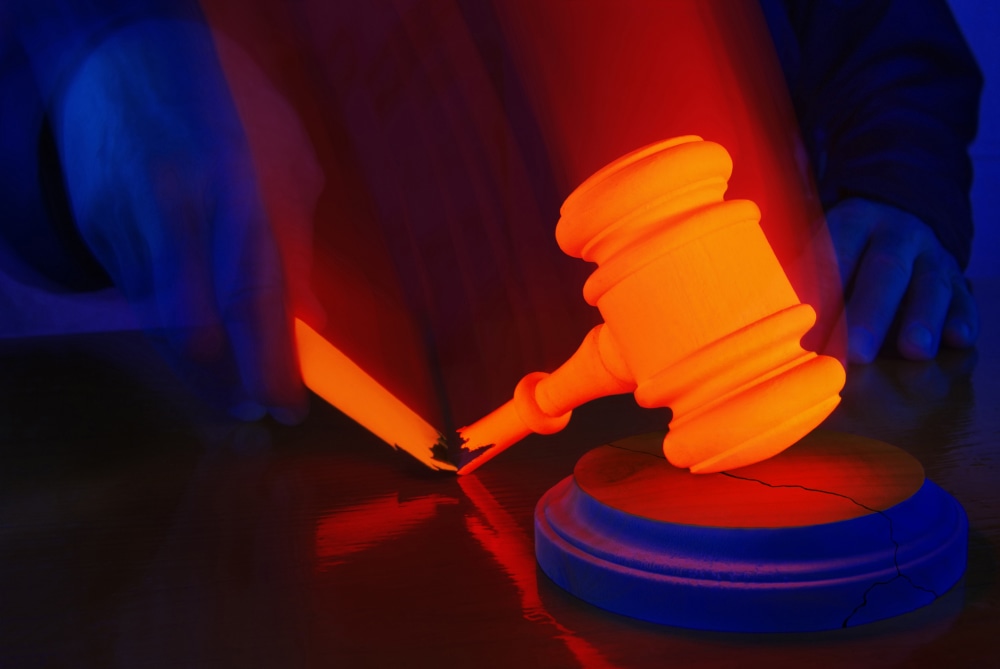 You gotta fight! For your right! To par-tay!
And by fight, I mean bite off the tip of a cop's finger.
Three years ago, Rafael Pichardo was enjoying a night out at an Atlantic City casino when an off-duty Atlantic City police officer (working security, of course), requested that he retrieve something that he had knocked over. Refusing, Pichardo was then asked to leave. That's when the rest of the Atlantic City police department was called in, according to New Jersey Newsroom.
When the Atlantic City police arrived, all hell broke loose. As the officers tried to subdue him, Pichardo resisted arrested. He also made threats, spit on two officers, and eventually chomped down on one officer's finger, the site also reports.
Pichardo was tried and convicted in a New Jersey court on nine counts of aggravated assault, resisting arrest, and eating a finger, amongst a host of other charges, reports New Jersey Newsroom. Unrepentant, the judge sentenced him to 15 years in jail, ordering him to serve his sentences consecutively. Finding this sentence excessive, an appeals court sent the finger biter back to the lower New Jersey court for a sentence adjustment.
When a person is found guilty of multiple crimes at one trial, a judge is usually tasked with determining whether they will serve their sentences concurrently or consecutively. Concurrent sentences normally mean that the convicted only serves the length of the longest sentence. Consecutive sentences means that the convicted must serve each sentence, one right after another.
Judges must consider a variety of factors when making this decision. More often than not, they consider whether the defendant has a criminal history. Rafael Pichardo apparently did not. Judges must also consider the nature of the crimes. Were they part of a long spree of crime? Did the crimes happen in multiple days or only one? Were all the charges a result of one incident?
It is this last consideration that the appellate court wants the original New Jersey court judge to consider. They appear to have found the consecutive sentences to be excessive, details The Press of Atlantic City, given that the defendant's conduct towards the Atlantic City police "would appear to be more aptly characterized as a single period of aberrant behavior."
Is "aberrant behavior" a new euphemism for cannibalism?
Related Resources:
You Don't Have To Solve This on Your Own – Get a Lawyer's Help
Meeting with a lawyer can help you understand your options and how to best protect your rights. Visit our attorney directory to find a lawyer near you who can help.
Or contact an attorney near you: