Dad Wears Nazi Uniform for Child Custody Court Hearing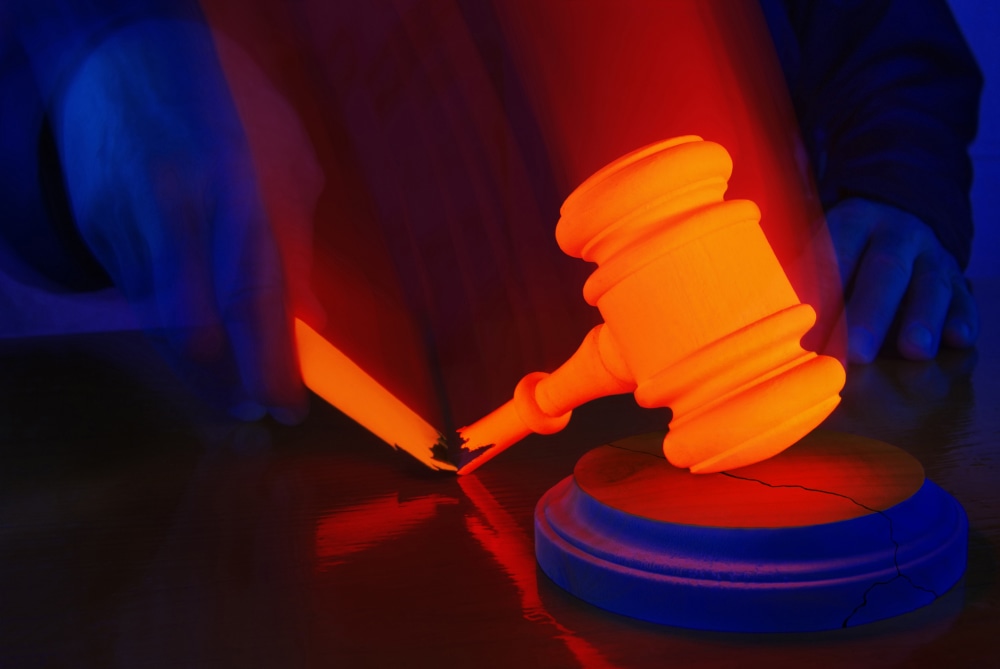 Fit for a Tarantino film, a Nazi dad in the middle of a child custody battle donned a Nazi uniform in court.
The dad, Heath Campbell, "suited up" in a New Jersey courthouse to petition a family court judge to allow him to see his youngest son, reports Philadelphia's WCAU-TV.
The father claims he lost custody of three older children because he gave them Nazi-inspired names. But the state says there was previous violence in the home.
The hearing was being held to determine whether the 40-year-old father of four could visit with his 2-year-old son Heinrich. The boy was less than a day old when he was taken from Campbell and his now estranged wife, Deborah.
The New Jersey Division of Youth and Family Services insists they took the boy because of previous violence in the home. An anonymous abuse claim was also made to local police.
Once children are in the foster care system, their cases are reviewed every few months. Guided by the best interests of the child, the judge reviews the child's well-being at a court hearing. If a parent wants to reunite with his children, as is the case here, the court will scrutinize the parent's progress.
Heinrich's older siblings -- Adolf Hitler Campbell, 7; JoyceLynn Aryan Nation Campbell, 6; and Honzlynn Jeannie Campbell, 5 -- have been adopted by another family because of the alleged violence in the family's home, reports WCAU.
You may have heard of the Campbells back in 2008 when a supermarket refused to write Adolf Hitler Campbell's name on a cake for his third birthday, according to WCAU. One can only wonder what icing decorations the Nazi couple wanted...
We all know the saying "don't judge a book by its cover." But what if it's the cover of "Mein Kampf"?
Asked if his Nazi garb will help or harm his child custody case, Campbell replied, "If they're good judges and they're good people, they'll look within, not what's on the outside."
Maybe behind that red Swastika patch is a tender heart of gold...
Related Resources:
You Don't Have To Solve This on Your Own – Get a Lawyer's Help
Meeting with a lawyer can help you understand your options and how to best protect your rights. Visit our attorney directory to find a lawyer near you who can help.
Or contact an attorney near you: