Defendant Wants 'Murder' Neck Tattoo Covered Up Before Trial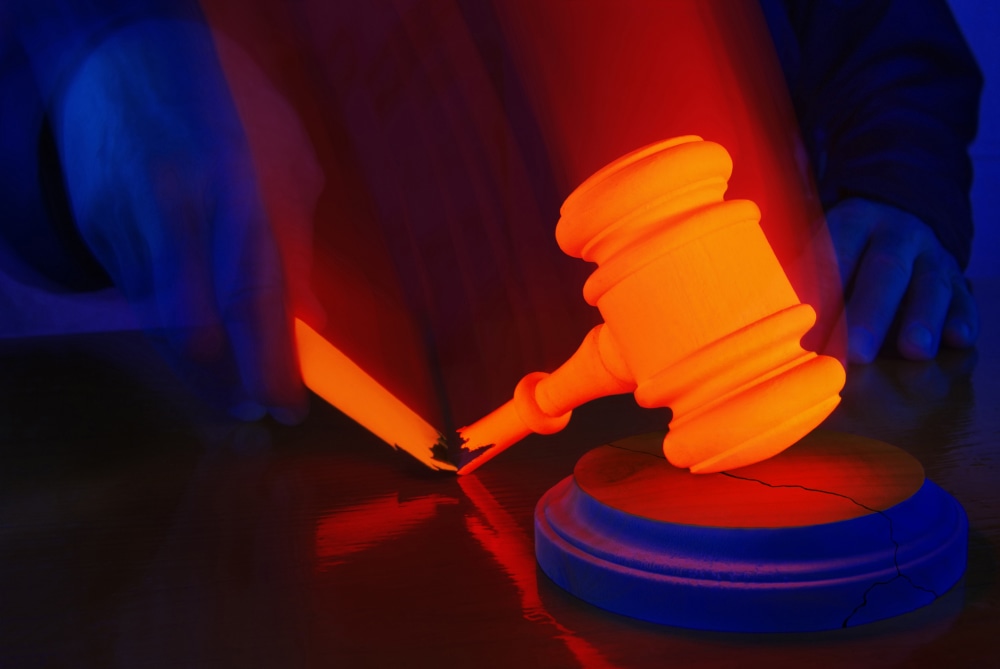 A Kansas murder suspect wants to cover up his "MURDER" neck tattoo prior to trial, but there are some legal and logistical problems in his way.
Jeffrey Chapman has been charged with the 2011 murder of Damon Galliart, whose body was found by hunters, reports Wichita, Kansas' KWCH-TV. Chapman and his attorney worry that the tattoo may prejudice jurors in his upcoming murder trial.
While it may be difficult to muster up sympathy for a murder defendant whose tattoo literally screams "MURDER," Chapman isn't without options.
Tattoos in Jail
Chapman is currently in custody in Barton County, Kansas, as he awaits trial. While it might be possible for Chapman to cover up his neck tattoo with a stylish turtleneck or a snappy scarf, he wants to get the word "MURDER" either removed or covered up by a professional tattoo artist, reports KWCH.
Just one problem: Kansas Administrative Regulations 69-15-15 prevent tattoo artists from practicing "at any location other than a licensed establishment." Barton County's sheriff told the local court that the jail facilities under his watch are not in line with the Kansas regulations, and he would oppose "transport[ing] Chapman to a licensed tattoo facility," reports the Great Bend Tribune.
Unlike laws prohibiting children from getting tattoos, there are generally no laws against inmates receiving tattoos. The problem is, if it's against the law for Chapman to get a tattoo cover-up while in jail, and he can't leave while his case is pending, he may be stuck with "MURDER" around his neck.
Murder defendants are sometimes denied the option to bail themselves out, so bailing out of jail for tattoo removal may not be an option.
Non-Tattoo Artist Alternatives
The prosecution in Chapman's case understands the jury may be unduly swayed toward guilt if they see his "MURDER" tattoo. The Tribune reports that prosecutors do not oppose Chapman covering up his tattoo with "clothing, bandage, or other means compliant with jail policy."
Jurors can be prejudiced by evidence like gory photos of murder victims, but these items are often allowed in a trial because they are extremely relevant to a criminal case. Chapman's tattoo, on the other hand, is only really relevant to show his poor choice in body modification, and not his guilt or innocence in the murder case.
Since the Kansas prosecutors won't oppose it, we suggest Chapman invest in a nice turtleneck -- with nothing written on the collar.
Follow FindLaw for Consumers on Facebook and Twitter (@FindLawConsumer).
Related Resources:
You Don't Have To Solve This on Your Own – Get a Lawyer's Help
Meeting with a lawyer can help you understand your options and how to best protect your rights. Visit our attorney directory to find a lawyer near you who can help.
Or contact an attorney near you: