Disorder in the Court! Security Officer Caught Snapping Photo of Attorney's Notes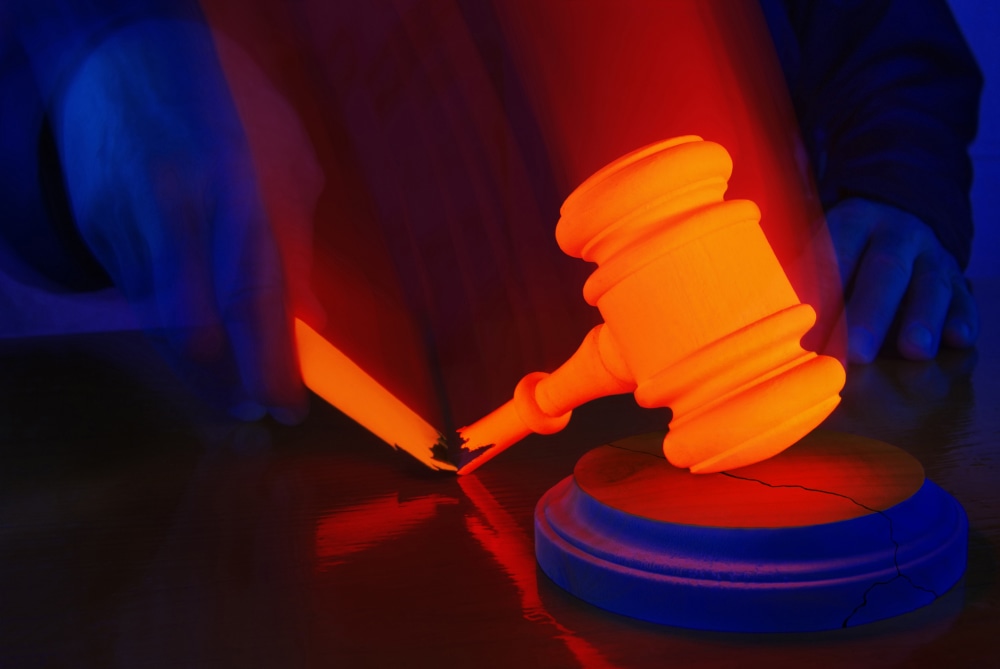 "It's outrageous," defense attorney Sherry Tash told the Kennebec Journal. "He is one of the people who's supposed to protect the sanctity of the courtroom, and he goes and does this."
The "he" to whom Tash is referring is Sgt. Joel Eldridge of the Kennebec County Sheriff's Office. And the "this" to which she is referring is a photo Eldridge snapped of Tash's notes, which he then allegedly sent to Assistant District Attorney Francis Griffin while Griffin and Tash were conferring with a judge in chambers.
No, it's not illegal, but it is a major breach of legal ethics and courtroom protocol.
Not Actually Anything Helpful
Griffin allegedly spotted the photo on his phone after returning from meeting with Tash and Judge Eric Walker. Sgt. Eldridge was working court security that day. Griffin immediately reported the incident to the judge and District Attorney Maeghan Maloney, and showed Tash the photo the next day.
It's not clear why Eldridge took the photo (reportedly of Tash's notes and the name and number of a private investigator) and sent it to Griffin. It's possible the security officer thought he'd be helping the prosecuting attorney, but District Attorney Maloney told the Journal the information "was not actually anything helpful to the prosecution." Sgt. Eldridge has since been placed on leave while the incident is being investigated and refused to comment.
No Words
Griffin and Tash were meeting Judge Walker regarding the case of one Carl Langston, accused of robbery, aggravated assault, criminal mischief, and violating probation. Tash later claimed Eldridge was one of the officers involved in the incident leading to the criminal mischief charge against Langston and drove him from the courthouse to the jail after it occurred.
"I am shocked," District Attorney Maloney said. "Based on the information I have at this time, a crime has not been committed. The alleged conduct does, however, indicate a serious ethical breach. In a courtroom, it is imperative that everyone be treated fairly and equally."
"It appears as though court security has taken a real serious hit as far as credibility is concerned," Judge Walker said following the incident. "I have no words to describe how I feel about this right now." You and us both, judge.
Related Resources:
You Don't Have To Solve This on Your Own – Get a Lawyer's Help
Meeting with a lawyer can help you understand your options and how to best protect your rights. Visit our attorney directory to find a lawyer near you who can help.
Or contact an attorney near you:
Content For You