Driver's License Lawsuit: Photo Will Lead to 'Mark of the Beast'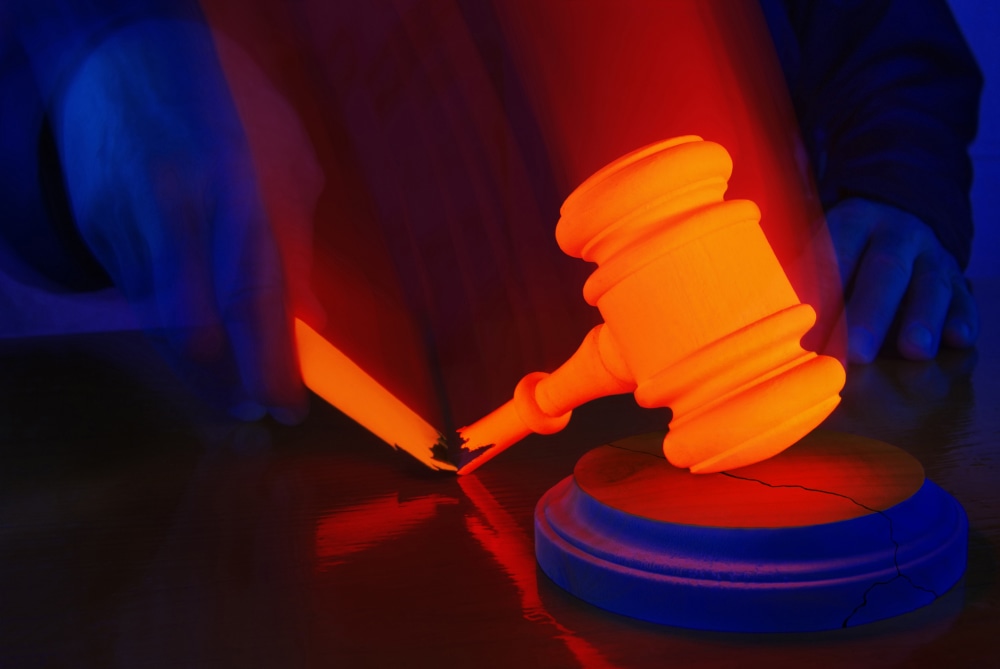 An Oklahoma woman has filed a driver's license lawsuit, claiming that taking fingerprints and high-resolution photographs of people is the "the beginning stages of the [Biblical] mark of the beast."
Think along the lines of facial-recognition technology used in "Minority Report," "Gattaca," and [your favorite sci-fi movie]. Well, that's how Kaye Beach apparently feels about the Department of Public Safety's high-res photos and fingerprints.
She claims requiring biometrics to get a license violates her religious rights, according to her complaint.
High-Tech Concerns
"The bottom line for me as a Christian was that I believe that the Bible clearly warns us against being enrolled in a global system of identification and financial control that ties to our bodies," Beach said, according to UPI.
When she renewed her license in the mid-2000s, Beach asked if fingerprints were necessary, and they were, so she complied. But when her license was up for renewal again in 2011, she says she just couldn't do it.
She told DPS officials that biometrics including fingerprints and a high-resolution photograph were against her religious beliefs, and asked if there were other options, such as a low-resolution photo. But state statute requires a photo compatible with facial-recognition software.
Suit Seeks Religious Accomodation
As a result, Kaye Beach no longer has a valid driver's license. Her complaint states that because of "the state's refusal to provide accommodation," Beach has been "denied the ability" to drive her car, use a debit card, acquire prescriptions, book a hotel, or obtain a P.O. box.
Generally, people are free to practice their religion as they see fit. But under the Oklahoma Freedom of Religion Restoration Act, the government can step in and essentially prevent someone from practicing certain aspects of their religion where there is a compelling government interest, if the law is neutral and generally applies to many folks.
Though this case concerns religious freedom, it's worth noting that the U.S. Supreme Court just recently reasserted that fingerprinting is minimally intrusive when it ruled that warrantless DNA swabs don't violate the Fourth Amendment.
So without some sort of divine intervention, Beach's religious driver's license lawsuit likely faces an uphill battle.
Related Resources:
You Don't Have To Solve This on Your Own – Get a Lawyer's Help
Meeting with a lawyer can help you understand your options and how to best protect your rights. Visit our attorney directory to find a lawyer near you who can help.
Or contact an attorney near you:
Content For You