Felon Stuck in Mud Gets Rescued by Police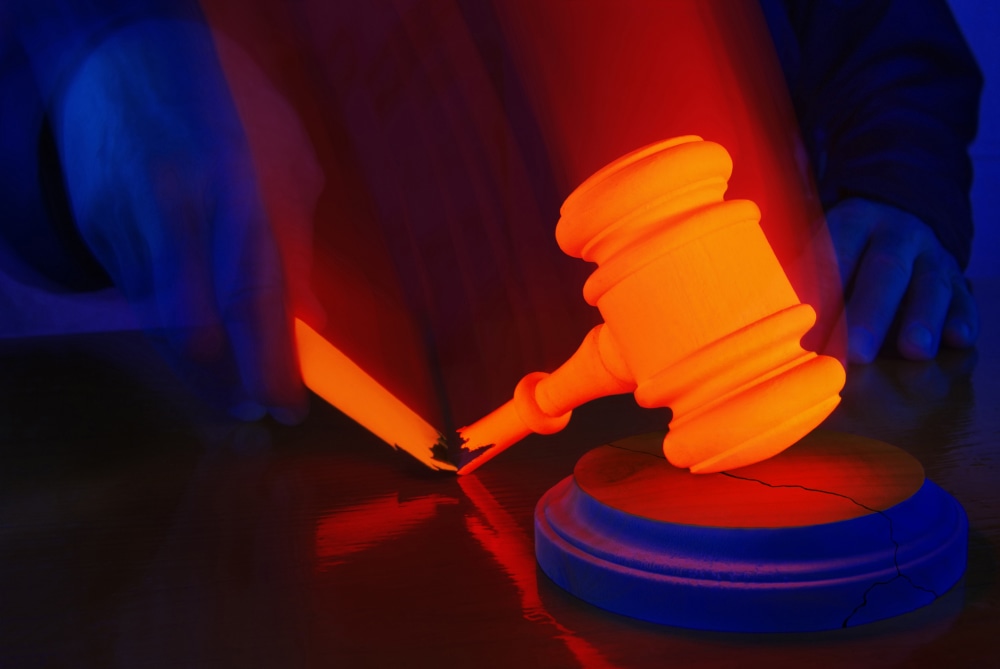 This fleeing suspect seemed to want suicide by cop, but not by mud. After the trouble this man caused, good thing he asked the cops for help and not the woman he was assaulting. He may have gotten a different response.
Here are the details of this weird arrest in Northern California:
Kill Me, No Wait, Save Me
Adam Banks was reportedly assaulting his female passenger inside the PT Cruiser he was driving down a highway in Sonoma County, California. Police were called, and when Banks saw he was being pursued, he sped up. But the car's front tire became damaged and the car slowed down. That's when his female passenger jumped out of the car. Banks then turned around and hit her with the car, and then hit a parked CHP car. When the Cruiser came to a halt, Banks jumped out of his car, and fled on foot, straight into the swampy marshlands.
According to authorities, the suspect went into the muddy water and told officers to kill him. The officers attempted to negotiate with the suspect during an hour long standoff, but Banks was "agitated and belligerent." Once Banks realized he was stuck in the mud, and officers had no need to shoot him, he begged to be rescued. The felon was rescued by the CHP Air Unit using a helicopter, and subsequently arrested for assault with a deadly weapon, domestic violence, failure to yield and kidnapping.
Police Wouldn't Have Shot, Didn't Need to Save
Police are allowed to use deadly force when it is necessary and proportional. Banks either did not know the law, or did not know he was stuck in the mud, and therefore deadly force wasn't necessary to apprehend him. There was no way a police officer was going to shoot him. But did the police have a duty to save him? Probably not.
If Banks had already been arrested, and therefore was in custody of police, then the police would have had a duty of care. But in this instance, Banks was not in custody yet. He was merely an individual citizen. Police do not owe a duty of cares to individuals, but rather to the general public. Therefore, it could be argued that the police had every right to leave him in the mud after he had kidnapped and assaulted that female passengers. Lucky for him, the police fulfilled his rescue request.
Related Resources:
You Don't Have To Solve This on Your Own – Get a Lawyer's Help
Meeting with a lawyer can help you understand your options and how to best protect your rights. Visit our attorney directory to find a lawyer near you who can help.
Or contact an attorney near you: