Fugitive Texts 'Catch Me If You Can,' Then Gets Caught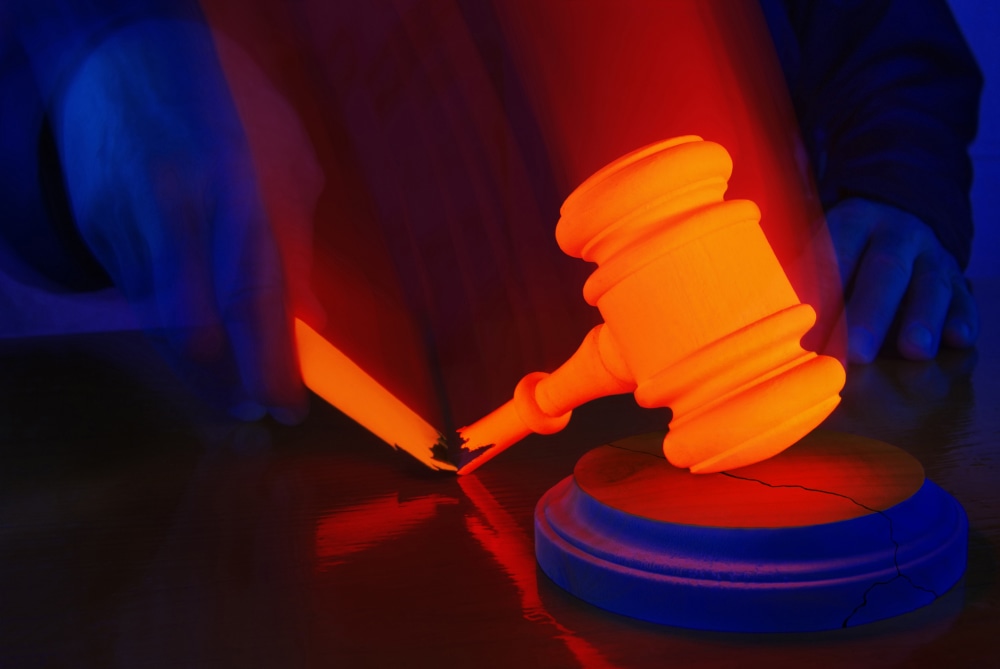 "Catch me if you can." That's what former Amtrak clerk-turned-fugitive Wanda Lee Ann Podgurski texted via tweet while she was on the lam.
What happens when a fugitive taunts authorities and isn't Leonardo DiCaprio being directed by Steven Spielberg and chased by Tom Hanks?
Spoiler alert: The fugitive gets arrested in Mexico by the real Fugitive Task Force.
Tracked Down by Twitter Taunt
Podgurski, 60, high-tailed it to Mexico after being convicted of disability and insurance fraud, and even taunted authorities after her escape, reports the Los Angeles Times.
Among those taunts: a tweet believed to be directed at San Diego District Attorney Bonnie Dumanis: "Catch me if you can."
Law enforcement was like, "OK."
The case, and taunting tweet, were turned over to the U.S. Marshal's office and C.S.I. the Computer and Technology Crime High-Tech Response Team, authorities said. Investigators eventually tracked her down -- though they declined to explain how they did it.
Podgurski was arraigned Monday on a charge of failing to appear while on bail.
"The defendant in this case was brazen in both the large-scale fraud she committed and the way she mocked the criminal justice system," Dumanis said, according to the Times.
Bad Moves
While Podgurski was on the run, she was sentenced to 20 years in prison after being convicted of receiving more than $650,000 in disability and insurance payments after faking injuries.
Insurance fraud occurs most often when an insured individual makes a fake or exaggerated insurance claim, seeking compensation for injuries or losses that were not actually suffered.
Podgurski said that she slipped and fell at her home in 2006 and insisted she was so severely disabled that she needed an in-home caregiver, reports the Times.
In reality, however, she was impressively mobile during a time she was allegedly disabled. Podgurski traveled across the country and around the world, including a 16-day trip to China with a boyfriend, prosecutors said.
They saw it less as a medical miracle, and more a case of good ol' insurance fraud, California style.
In addition to her 20-year prison sentence, Podgurski now faces the possibility of additional time behind bars if convicted of skipping bail. She's currently being held without bail.
Related Resources:
You Don't Have To Solve This on Your Own – Get a Lawyer's Help
Meeting with a lawyer can help you understand your options and how to best protect your rights. Visit our attorney directory to find a lawyer near you who can help.
Or contact an attorney near you: