Georgia Man Arrested for Allegedly Selling Fake Movie Posters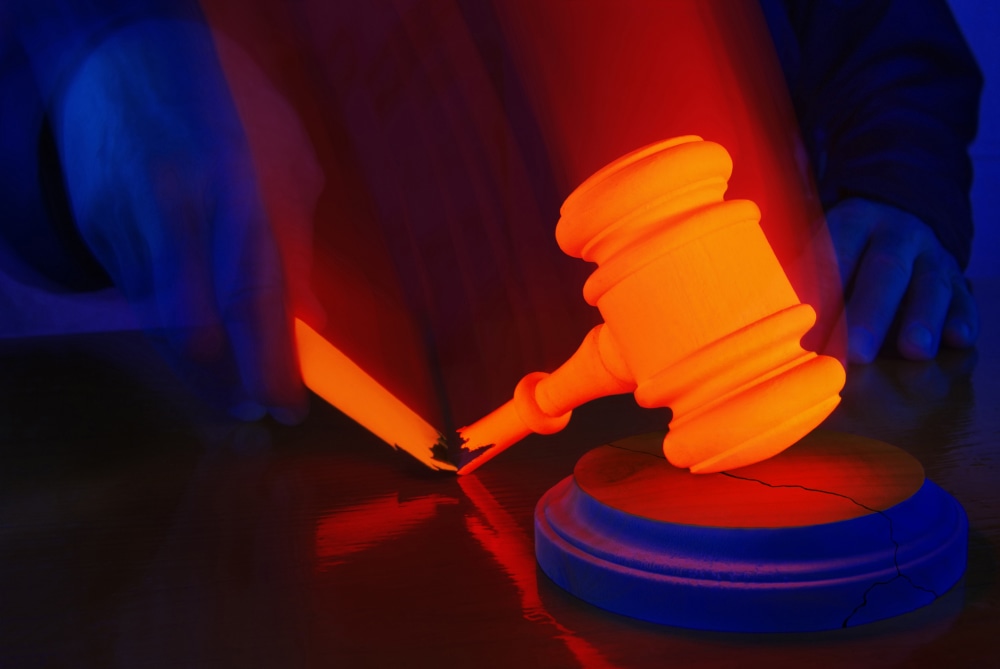 Although Kerry Haggard was selling fake movie posters, the horror was real.
The Georgia-based dealer, accused of selling $1 million worth of fake vintage horror movie posters over the Internet, has been arrested by federal authorities on mail fraud charges, the New York Times reports.
Haggard, 45, also is accused of using a New York-based printing company and a restoration artist to fabricate nearly 100 vintage horror movie posters and lobby cards. Haggard allegedly sold the counterfeit products through eBay.
Prosecutors say the Georgia man sold fake movie posters for vintage horror movies including "Frankenstein," "Son of Frankenstein," "Mummy's Hand" and "Murder in the Rue Morgue."
Haggard allegedly sold the fake movie posters and lobby cards for $500 to $5,000 a pop. In addition, he allegedly traded his fake products to other collectors for the real thing.
This counterfeiting scandal has devastated the close-knit community of movie poster collectors.
In general, counterfeiting is the process of fraudulently manufacturing, altering, or distributing a product that is of lesser value than the genuine product.
Counterfeiting is a criminal offense when it involves an intent to defraud in passing off the counterfeit item.
According to the New York Times, Haggard was sued for selling allegedly fake promotional materials, but said he was a victim of a "colossal frame-up."
The U.S. attorney for the Southern District of New York and the FBI filed charges against Kerry Haggard.
Haggard's victims say they discovered the fake movie posters after restoration experts at an auction informed them the work was counterfeit.
He now faces mail fraud charges, up to 20 years in prison and a $250,000 fine if convicted.
You Don't Have To Solve This on Your Own – Get a Lawyer's Help
Meeting with a lawyer can help you understand your options and how to best protect your rights. Visit our attorney directory to find a lawyer near you who can help.
Or contact an attorney near you: