Husband, Wife Busted for Separate DUIs on Same Night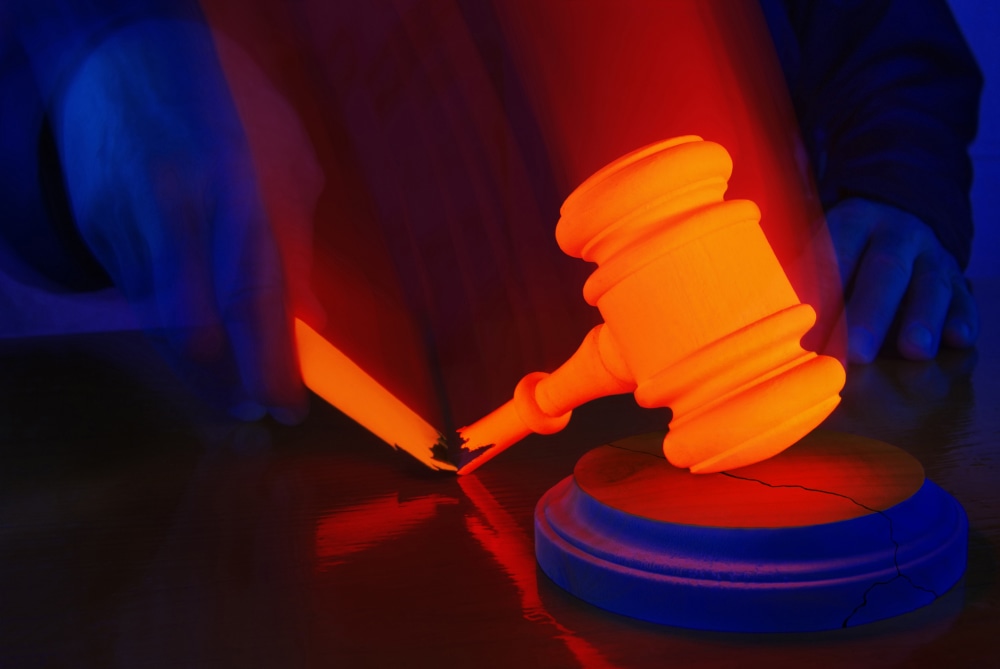 Apparently a couple that drinks together stays together, even when one of them gets thrown in jail. A husband and wife were each arrested in two separate DUI stops on the same night.
Police first arrested Stephanie Souza of Warwick, Rhode Island, on suspicion of drunken driving Friday night. She was taken to the police barracks, where a chemical test indicated that she was driving under the influence, reports the Providence Journal.
The police then called her husband Michael Souza and told him to come get his drunk wife. So the 44-year-old husband got in his car and headed to the barracks.
Unfortunately, he too was allegedly drunk.
The husband never made it to the police barracks -- at least not on his own volition. He was stopped for a motor vehicle violation and, just like his wife, was taken into custody on suspicion of DUI, the Journal reports.
Michael Souza was then taken to the barracks where his wife was being held (his original destination) and was given a chemical test. Lo and behold, Michael also tested above the legal limit and was charged with driving under the influence.
Stephanie Souza is scheduled to be arraigned this week, while Michael Souza's arraignment is not scheduled until next year.
When it comes time to offer his defense, Michael Souza may have an interesting claim. The police basically called him and told him to drive and come pick up his wife. So the husband was left with the dilemma of either leaving his wife in jail until he sobered up or risking a DUI to come get her.
There is never a good excuse for driving drunk. But perhaps a sympathetic (and married) judge may recognize one's husbandly duty to come rescue a wife who is in distress (or in jail). The Souzas, however, may need the help of a DUI attorney to help make this tenuous argument work.
Related Resources:
You Don't Have To Solve This on Your Own – Get a Lawyer's Help
Meeting with a lawyer can help you understand your options and how to best protect your rights. Visit our attorney directory to find a lawyer near you who can help.
Or contact an attorney near you: