Jury Shown Video of TX Teacher's Group Sex with Students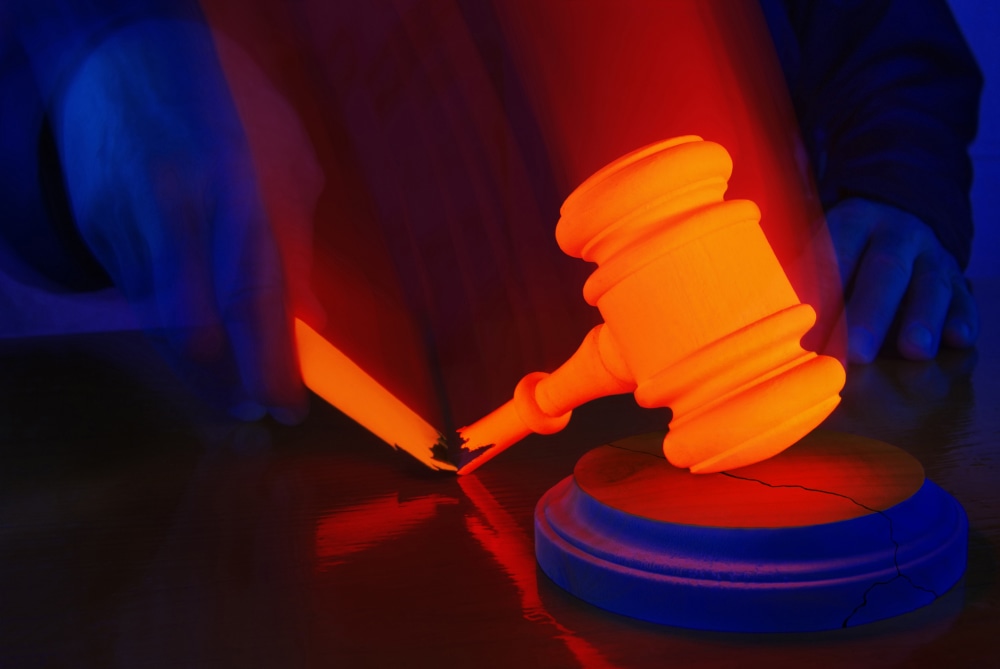 Brittani Colleps first day on trial took an exciting turn when the jury was instructed to watch a video of Colleps allegedly having sex with several students. Sadly for the courtroom observers, the video was only shown to the jury.
Puts a whole new twist on jury duty being a drag, doesn't it?
Colleps is a former Texas high school teacher who stands accused of having sex with some of her students. The sex video the jury saw allegedly shows her engaging in group sex with four students.
Ick-factor aside, all the students were over 18 at the time. So why is she in so much legal trouble?
Teachers having sex with students is generally a problem because most students are under 18. Having sex with a minor is statutory rape.
Under ordinary circumstances, having sex with students over 18 would fall under the category of 'twisted but legal.' But a Texas law prohibits teachers from having sexual relationships with students so she's in a lot more trouble.
The law makes her actions a crime punishable by jail time.
Colleps must have taken the right to remain silent seriously because she did not respond when the judge asked how she would plead. The judge took that as a 'not guilty' plea, reports the Star-Telegram.
We can only hope for her sake that she at least found a good attorney who knows what he's doing.
Her husband - yes, she's married with three children - promised to stand by her, reports New York Daily News. But that was before the video was shown. There are also allegedly explicit text messages that the prosecution will use as evidence.
No word on whether the promise to stick with her still stands after that information is shown.
That little sex video has given Brittani Colleps more fame than she probably bargained for, even if only a handful of people got to actually see it. It convicted, she could face up to 20 years in prison.
You Don't Have To Solve This on Your Own – Get a Lawyer's Help
Meeting with a lawyer can help you understand your options and how to best protect your rights. Visit our attorney directory to find a lawyer near you who can help.
Or contact an attorney near you: