Lock Her Up! DUI Suspect Flees Police, Says She's Hillary Clinton, Gets Arrested.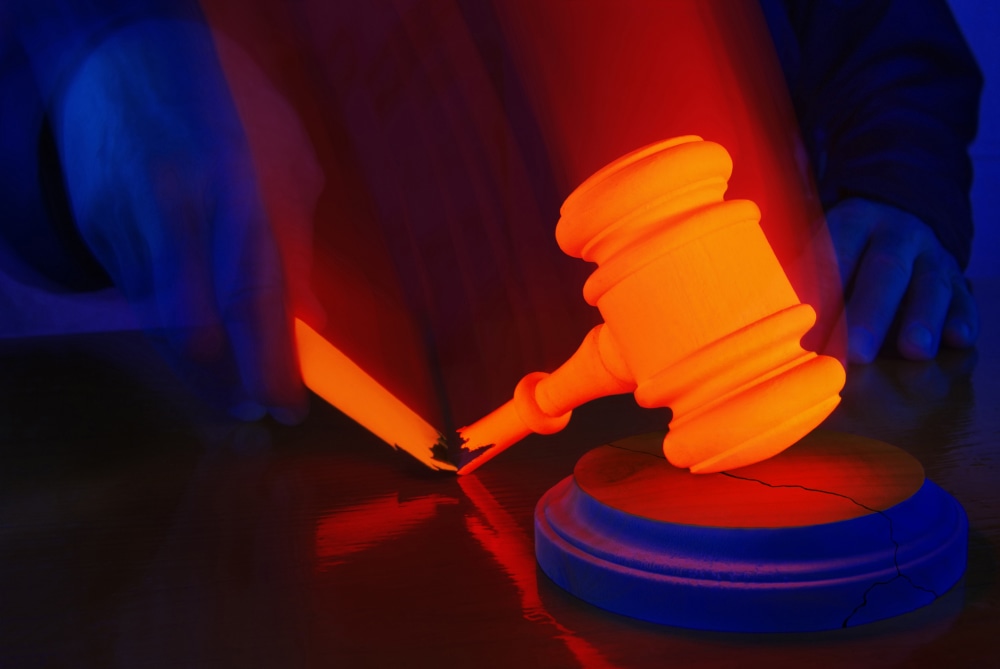 I don't know about you, but if I had just led police on a multistate chase, only stopped after spike strips were deployed, and was facing drunk driving charges, I might be tempted to use an alias. Maybe I might even use a famous person's name. Mind you, I'd probably go for a less recognizable famous person, like Brian Wilson, or, say, John Krasinski.
I don't think I'd be inclined to use the name of the former First Lady, senator from New York, Secretary of State, and, most recently, presidential candidate. Then again, I'm not Holly Lynn Donahoo, of Louisville, Kentucky.
Hi, My Name Is...
Donahoo was actually driving in Garret County, Maryland when sheriff's deputies their initiated their pursuit. She didn't stop driving until Wharton Township, Fayette County, Pennsylvania when State Trooper Robert Politowski deployed spike strips across the road, bringing her car and the multijurisdictional chase to an end.
According to Politkowski, Donahoo repeatedly, and apparently with little effect, gave her name as Hillary Clinton. Following her arrest, Ms. Clinton Donahoo was taken to a local hospital where she refused drug and alcohol testing and jailed on DUI and eluding police charges. The AP reported, "It's unclear why she identified herself as Hillary Clinton." But I think it's safe to say it's because of the emails.
Big Little Lies
It's safe to say that all of us have been tempted to lie in order to avoid punishment. After all how many of us blamed that broken piece of furniture on a sibling? But lying to the police can carry some more serious consequences than lying to our parents.
Even if it's not a particularly believable lie, like the one in this case, you could be charged with obstruction of justice (often a felony offense) for giving a false name or fudging facts. And even if officers initially believe that your dad is dying in the hospital and that's why you were speeding, you never know when they'll call the hospital, find out your dad died two years ago, pull your criminal history, realize you were driving on a suspended license, and show up at your house to arrest you.
So it's best not to lie to police. Or, at least, give them a more plausible name; like Donald Drumpf.
Related Resources:
You Don't Have To Solve This on Your Own – Get a Lawyer's Help
Meeting with a lawyer can help you understand your options and how to best protect your rights. Visit our attorney directory to find a lawyer near you who can help.
Or contact an attorney near you: