Man Avoids Jury Duty by Wearing Prisoner Costume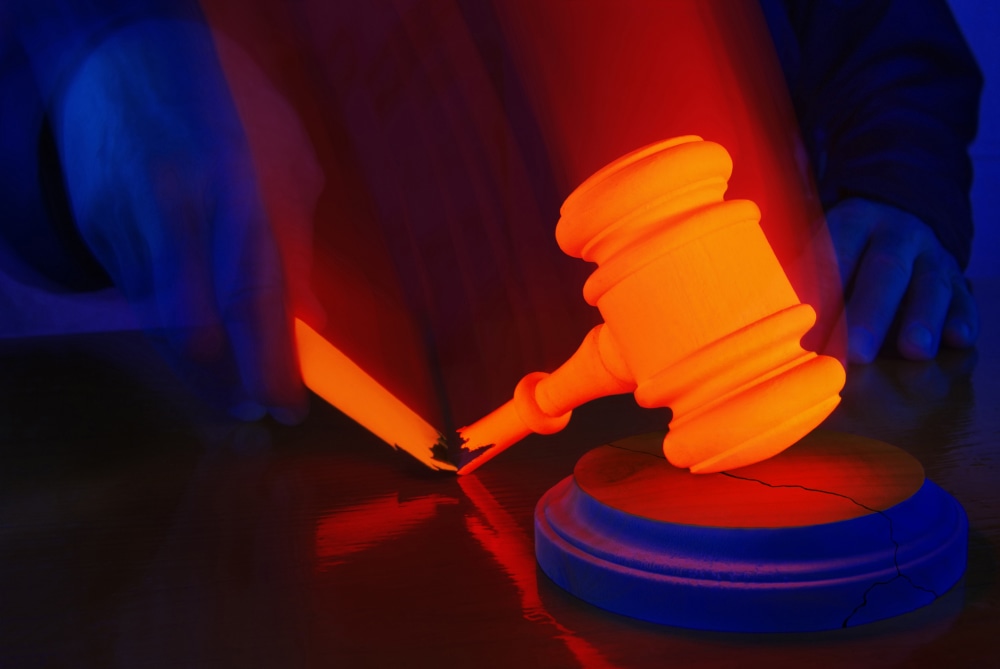 People have tried almost every trick in the book to get out of jury duty.
But, dressing up as a prisoner to get dismissed from jury duty is definitely a novel idea. James Lowe, of Barnet, Vermont, was summoned for jury duty on Tuesday. Unlike most people, he showed up wearing a prisoner costume! He had on a black and white striped jumpsuit and matching beanie.
We don't know if he did so hoping to get out of jury duty, but, apparently, it worked.
Creative Reasons to Avoid Jury Duty
While Lowe's tactic for avoiding jury duty is indeed creative, it's definitely not the weirdest one we've heard of so far. Here are a few strange ways other people have gotten out of jury duty:
Wis. Gov. Dismissed From Jury in Injury Case -- Wisconsin Governor Scott Walker was summoned for jury duty in a personal injury case. He was selected as a juror, but it turns out that one of the parties in the case had donated $2,000 to Walker's campaign. So, the judge made Walker an alternate juror instead. So, technically Walker didn't completely avoid jury duty, but at least he didn't have to deal with the headache of deliberation.
Want to Get Out of Jury Duty? Mention Jeffrey Dahmer Friendship -- One of the reasons you may be dismissed from jury duty is if you may be biased either towards or against the defendant. Would being friends with Jeffrey Dahmer who killed 17 people indicate a bias? The judge and attorneys definitely thought so when they dismissed possible juror John Backdef after he disclosed the friendship.
Woman Fakes PTSD to Dodge Jury Duty, Gets Caught Bragging on Radio -- Lowe only wore a striped jumpsuit to avoid jury duty. One lady took it a step further when she showed up to court in clown makeup, t-shirt, dress skirt, reindeer socks, hair curlers, and two different shoes. Her ensemble and claim of PTSD got her off the hook, but her bragging about the lie on the radio also earned her a felony charge for first-degree perjury and attempting to influence a public servant.
As for Lowe, the judge threatened him with possible contempt of court. But, maybe to award his creativity, Lowe was dismissed without any punishment.
Follow FindLaw for Consumers on Facebook and Twitter (@FindLawConsumer).
Related Resources:
You Don't Have To Solve This on Your Own – Get a Lawyer's Help
Meeting with a lawyer can help you understand your options and how to best protect your rights. Visit our attorney directory to find a lawyer near you who can help.
Or contact an attorney near you: