Man Sentenced to 30 years for Atomic Wedgie Death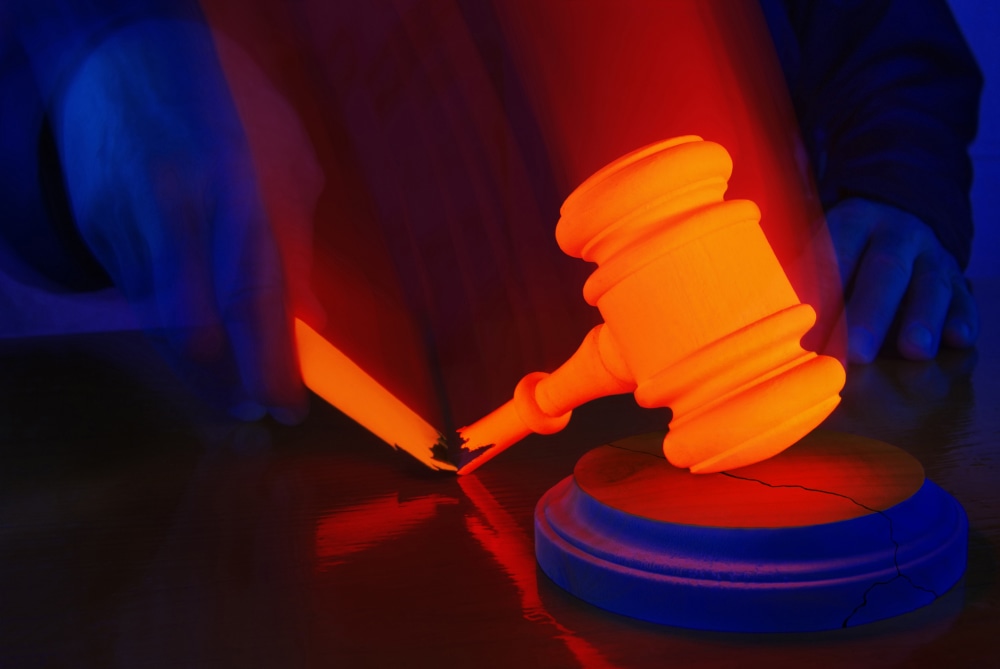 Is spending 30 years in prison too long for giving someone a wedgie?
Brad Lee Davis was just sentenced to 30 years in prison after he pled guilty to first degree manslaughter for killing his stepfather with an atomic wedgie.
Manslaughter Most Foul
Two years ago, Brad Davis and his stepfather, Denver Lee St. Clair, were drinking beer when they got into a drunken argument. St. Clair had insulted his wife and Davis' mother, calling her worthless.
Davis claims his stepfather threw the first punch. However, it was St. Clair who ended up passed out on the floor. To add insult to injury, Davis decided to give his stepfather an atomic wedgie, pulling the elastic waistband of his underwear over his head and around his neck. As St. Clair lay unconscious and gurgling, Davis took photos of the man on his cell phone instead of calling for help.
St. Clair soon died of asphyxiation. An autopsy of St. Clair showed that he also suffered blunt force trauma wounds that also would have been fatal if he hadn't died of asphyxiation first.
Murder Charges
Prosecutors originally charged Davis with first degree murder.
Despite Davis' claims of self-defense, police believed that Davis planned to kill his father. Authorities found a text message Davis sent to his friend saying that he planned to hurt his stepfather because he had "nothing to lose." Police think that Davis may have staged the atomic wedgie afterwards to make the murder look like an accident.
To avoid the possibility of being convicted of murder and sentenced to life in prison or death, Davis pled guilty to first degree manslaughter instead, in May of this year.
Was the Sentence Too Harsh?
Two months after his guilty plea, Davis has finally been sentenced to 30 years in prison.
The minimum sentence for first degree manslaughter is 4 years in Oklahoma. Davis' attorney asked for leniency and a second chance for Davis. Instead, the judge sided with the prosecutor's request for a harsher punishment because Davis took pictures of his choking and dying stepfather instead of trying to help the man.
However, there may be hope for Davis. The judge has said that he will reconsider Davis' sentence in a 12 to 18 months after Davis participates in certain self-help programs while in prison.
What do you think? Was the punishment too harsh or too easy?
Follow FindLaw for Consumers on Facebook and Twitter (@FindLawConsumer).
Related Resources:
You Don't Have To Solve This on Your Own – Get a Lawyer's Help
Meeting with a lawyer can help you understand your options and how to best protect your rights. Visit our attorney directory to find a lawyer near you who can help.
Or contact an attorney near you: