Man Swung Genitals at Women 'in a Rotary Helicopter Motion': Cops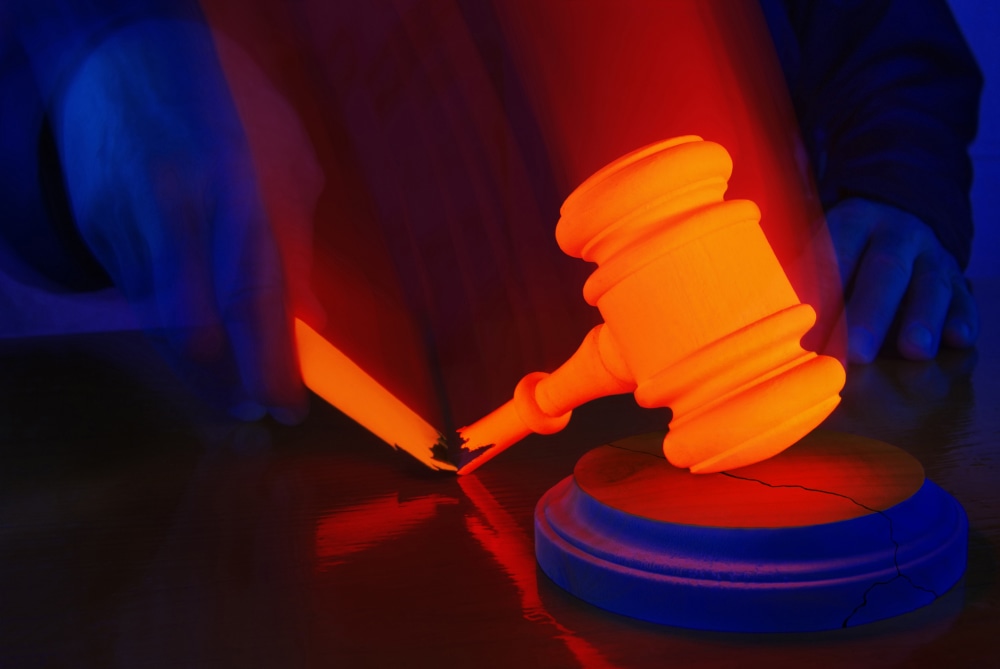 A cocky flasher is facing charges for allegedly "swinging" his junk at two women who were walking down the street.
The genital swingin' suspect, Shawn Harvell, 34, of Indianapolis, is facing public indecency, resisting law enforcement, criminal confinement, and battery charges stemming from an incident in which he allegedly dangled his doodle in public, "swinging it about in a rotary helicopter motion," reports Indianapolis' WRTV.
Aside from the ball-scrambling mechanics of such a move, what kind of consequences could Harvell face?
Ballsy Move or Just Nuts?
Harvell isn't your average flasher. The Indianapolis Metro Police Department report described Harvell as coming up behind a woman on the street, grabbing her arm, and then proceeding to swing his fantastic phallus, reports WRTV.
But the incident didn't end there. The report also alleges Harvell threatened the woman with a gun and to "come with him" before he broke away, trying to evade the police.
Calling someone's attention to your pendulous penis on a street in broad daylight is pretty likely public indecency. In Indiana, fondling one's genitals in public (while maybe appropriate in the privacy of one's own home) is a misdemeanor punishably by up to a year in jail.
Harvell may argue that there was no "fondling" since his "helicopter" move was likely a gyration that was all in the hips. While I'm sure a judge would love this "no hands, no fondling" argument (and his mother would be so proud) Harvell would at the very least be found guilty of public nudity.
Felony Charges More Troubling Than Rotating Weiner
Speaking of exposure, Harvell has much more to worry about from possible felony charges he's facing.
Criminal confinement -- forcing someone to move from one place to another by threat of force -- is a felony in Indiana which can lead to six months to three years of incarceration. So the biggest threat to Harvell's future and freedom aren't the charges related to his puppetry of the penis; it's the fact that he allegedly told a woman he had a gun and to "come with him."
Maybe the victim just misunderstood what Harvell said.
Records indicate that Harvell is out on bond after being booked into Marion County Jail, so he may get some precious time to swing his crank around at home before his eventual arraignment.
Follow FindLaw for Consumers on Facebook and Twitter (@FindLawConsumer).
Related Resources:
You Don't Have To Solve This on Your Own – Get a Lawyer's Help
Meeting with a lawyer can help you understand your options and how to best protect your rights. Visit our attorney directory to find a lawyer near you who can help.
Or contact an attorney near you: