Man Wearing 'I Make Pimpin' Look Easy' T-Shirt Arrested for Pimping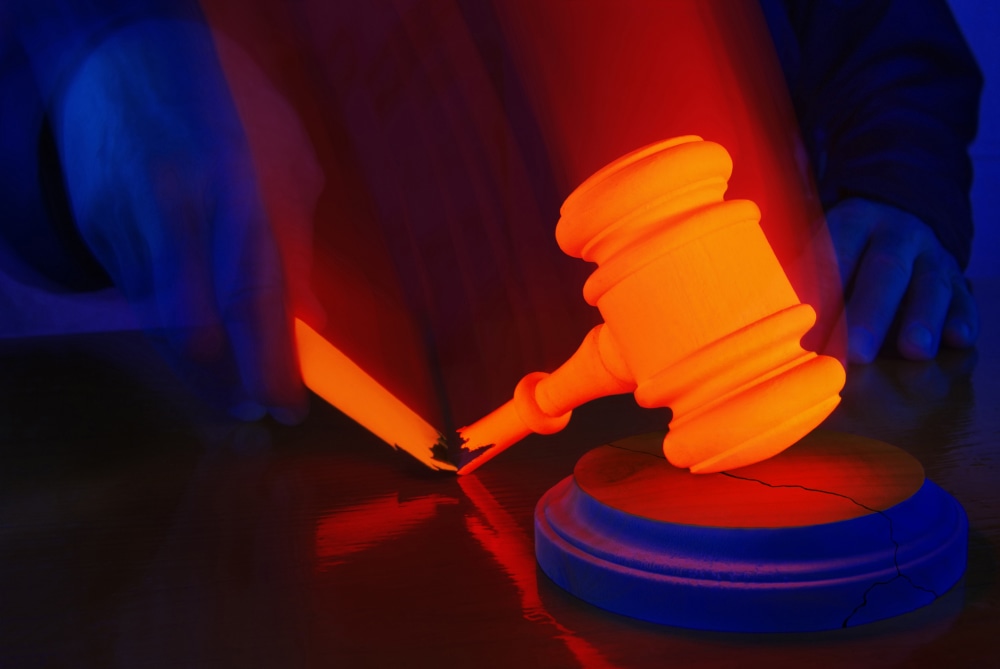 "I make pimpin' look easy," proclaimed the T-shirt on a man who was arrested and charged with... well, pimping.
Martell Davis, 34, of California, faces charges of sex trafficking involving a 17-year-old girl. When he was busted July 26, Davis was wearing an "I make pimpin' look easy" T-shirt, The Smoking Gun reports.
According to investigators, Davis made his arrest look easy too. Here's what happened:
Making Undercover Stings Look Easy
As part of an undercover sting, a San Diego police detective responded to an online ad for a "date" with a girl at a hotel. Officers then met up with the girl, confiscated her phone, and used it to text Davis, posing as her. They asked Davis how much to charge for a particular sex act.
Davis allegedly texted back, "Make him break the bank babe," and suggested she charge $200. Davis also agreed to pick up the girl later that night.
After Davis showed up, he was arrested.
Possible Defenses?
It's not yet clear if Davis will try to claim entrapment -- a defense commonly used by defendants caught in police sting operations.
Entrapment is when a government agent induces a person into committing a crime. The defendant has the burden of proving that he wouldn't have committed the crime had it not been for the government's persuasion or fraud.
In this case, it seems police may have set up this particular incident, but they didn't go as far as to induce or create the crime. After all, police were responding to an online ad that already existed before they took action.
As for Davis' "I make pimpin' look easy" T-shirt, could it be used against him in court? That's probably too much of a stretch for prosecutors.
If they try to argue that the T-shirt message somehow proves Davis is a pimp, they'll likely run into problems involving hearsay -- a "statement" made out of court that's brought up at trial and asserted as the truth. Hearsay is generally not admissible. And in this case, Davis' defense lawyer would likely argue that the "pimpin'" shirt was just a novelty item that shouldn't be considered a "statement" by his client.
So what does Davis have to say about his alleged actions? When questioned by police, Davis said he didn't know the girl was underage and that she was paying him to "protect" her, The Smoking Gun reports. Davis is being held on $50,000 bond.
Related Resources:
You Don't Have To Solve This on Your Own – Get a Lawyer's Help
Meeting with a lawyer can help you understand your options and how to best protect your rights. Visit our attorney directory to find a lawyer near you who can help.
Or contact an attorney near you: