Man's Head Stuck Under Garage Door During Break-in, Cops Say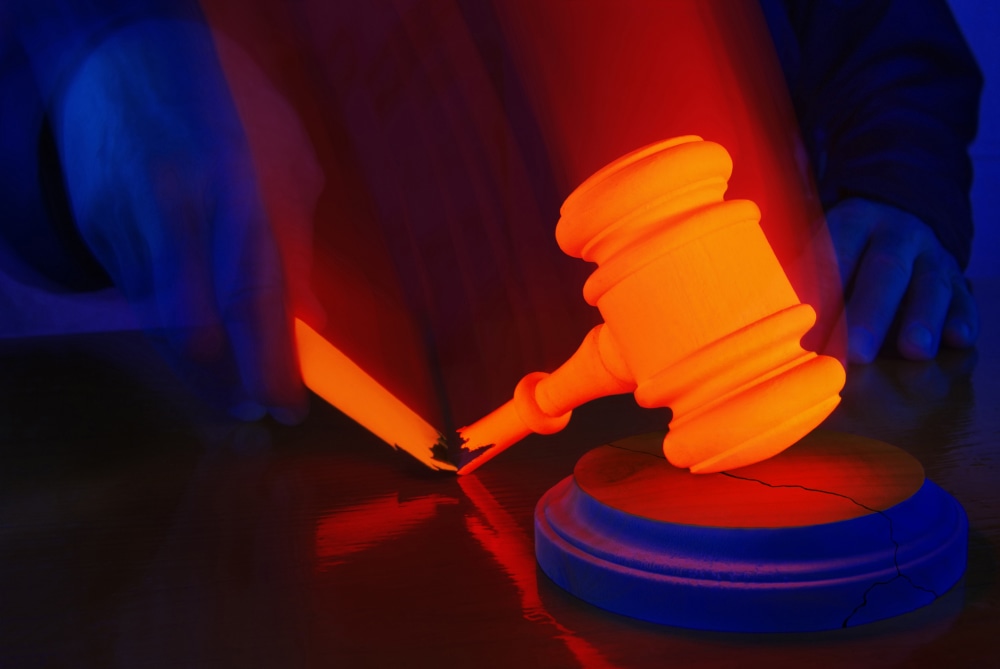 Store break-ins are not unheard of, but one would-be burglar's head wasn't totally in the game. The man's head got caught under a stubborn garage door, which pinned him to the ground for nine hours overnight.
A manager at the Rent-A-Center in Brockton, Mass., noticed the intruder's body and legs protruding from the garage Tuesday morning, The Enterprise reports. Like any good witness, the manager pulled out his smartphone and started recording.
"How long you been in there?" the manager asks in the video. "Um ... Since this morning," the man with his right cheek pressed to the ground replies.
"What time this morning?"
"Probably since ... oh ... probably 12 o'clock this morning."
"You OK though?"
"Oh yeah, I'm fine," the alleged burglar says, with his head pinned under the garage door. You can see some of the manager's video in this CNN report:
In the video, the alleged burglar -- identified as Manuel Fernandes, 54 -- repeatedly claims he was there to fix the door. But police aren't buying it.
Investigators say Fernandes tried to use part of a metal bed frame to prop up the garage door, the Boston Globe reports. Unfortunately for Fernandes, the bed frame didn't hold, and the door came down on his head.
Fernandes faces charges of property damage and breaking and entering. Even if Fernandes can somehow prove he didn't "break in" -- perhaps the garage door was already open when he got there -- he could still be charged with entering without breaking, which is also a crime in Massachusetts. (The "entering" element of both crimes can be proved by Fernandes' head being partly inside the garage.)
Accused would-be burglar Manuel Fernandes was treated for minor injuries related to his head being stuck under a garage door for nine hours. Fernandes is homeless, police say.
Related Resources:
You Don't Have To Solve This on Your Own – Get a Lawyer's Help
Meeting with a lawyer can help you understand your options and how to best protect your rights. Visit our attorney directory to find a lawyer near you who can help.
Or contact an attorney near you: