Marijuana Arrest: New Dad Celebrates Birth with Joint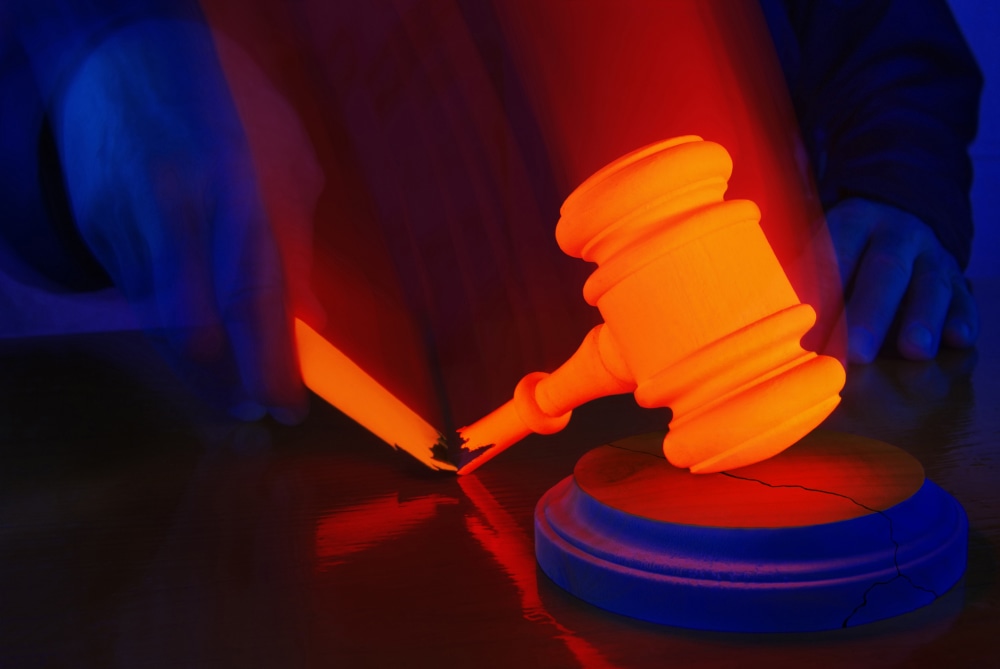 You can't blame a new father for getting a little overly excited about the birth of his child. But you can blame him for lighting up a joint at the hospital to celebrate.
Police in Uniontown, Penn. say the unidentified father was smoking pot in a designated smoking shed of Uniontown Hospital, located in western Pennsylvania. According to The Associated Press, a nurse smelled marijuana while taking a cigarette break in the smoking shed, which led to the marijuana arrest.
Uniontown Police Sgt. Jonathan Grabiak told the Pittsburgh Tribune-Review that a nurse smelled marijuana when she took a cigarette break in the same area. She observed two men in the smoking shed but did not see anyone smoking marijuana. After the nurse's report, a hospital security guard called police about 3:20 a.m.
Police later found two men walking in front of the hospital who fit the description given by the nurse. Both men had glassy eyes. After being approached by the officer, one of the men admitted to smoking marijuana in the smoking shed as he waiting for his new child to be born.
"I'm having a baby and wanted to get a buzz" he said, before pulling a bag of marijuana from his shoe. After the marijuana arrest police released the man to a family member after being escorted away from the hospital.
There are a couple of legal issues worth mentioning here:
First, despite the trend towards decriminalizing marijuana in the U.S., it is still illegal nationwide, and it is especially ill advised to smoke it at a public location. While a conviction for small-time marijuana possession is not considered a serious crime, it can still be a major setback.
Second, this is yet another case of a person willingly giving up their rights and making things exceedingly easy on the police. This man not only handed over the evidence against him, but also confessed. Consider, by contrast, if the man had instead properly asserted his rights:
Police officer: "Hello there, we had a report of people smoking marijuana here at the hospital. Do you know anything about that?"

New father: Silently gives no response.

Police officer: "I noticed that your eyes look a bit glassy."

New father: "I understand that you are just doing your job, but my wife is giving birth and I'd like to be on my way. Am I free to leave?"
Had the man handled the situation in such a manner, it's possible the officer would have had to let the man go on his way. Even if the officer decided to search him, found the marijuana and then arrested him, the man would have had a chance to get the evidence suppressed at trial. Now, however, his case is basically sunk.
Not exactly the way you want to start things off as a new father.
Related Resources:
You Don't Have To Solve This on Your Own – Get a Lawyer's Help
Meeting with a lawyer can help you understand your options and how to best protect your rights. Visit our attorney directory to find a lawyer near you who can help.
Or contact an attorney near you: